Home > Movies > News Bytes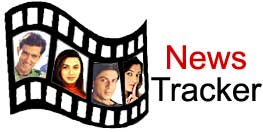 Hrithik, Ash do their bit for India

Vickey Lalwani | June 11, 2003 20:30 IST


In the last fiscal year, Hrithik Roshan was deemed the highest taxpayer in the film industry. His declared income, according to his income tax returns, was Rs 14.13 crore (approximately US $3.01 million) on which he paid a tax of Rs 5.18 crore ($1.10 million).

Shah Rukh Khan

came second, paying Rs 4.37 crore ($931,770) on his declared income of Rs 13.57 crore ($2.89 million).

Amongst actresses, Aishwarya Rai led the bandwagon by paying Rs 2.45 crore ($522,390) on a declared income of Rs 6.25 crore ($1.33 million). Karisma Kapoor came second by paying Rs 1.87 crore ($398,720) on a declared income of Rs 4.9 crore ($1.05 million).
Anees wants Salman, Saif
Director Anees Bazmee wants Salman Khan and Saif Ali Khan for his three hero film to be produced by Boney Kapoor.
Anil Kapoor had been finalised recently to play the third hero. Bazmee also wants Tabu to play one of the female leads.
Bazmee is slated to direct a film for Nitin Manmohan, which will be made in Hindi and English. The Hindi version is tentatively titled I Love My India and the English one My American Bride.
Bazmee's previous film Deewangee (Ajay Devgan, Akshaye Khanna, Urmila Matondkar) was 'inspired' by the Richard Gere, Edward Norton starrer Primal Fear.
Only the best for Mallika

Mallika Sherawat

, who sent pulses racing in Govind Menon's Khwahish, has signed Menon's next film. She has also bagged an Indo-French film.

She confirms, "I have refused many films recently because I am not in a hurry. I want the best. Govind has another great role for me in his next film. The hero has not yet been finalised.

"I have also signed an Indo-French film. [But] I am not supposed to give any details of this international project yet."

Tribute to a poet

An emotional, poetical saga Madhushala will be directed by Karan Dheeraj under the banner of Kumar and Kumar International Productions.

The film is dedicated to the

late poet Harivansh Rai Bachchan, father of superstar Amitabh Bachchan.

The film will be shot in Mumbai, Panvel and Indore. The shooting commences July 18.

The cast has not been finalised yet.

3D gets more accessible

Dheeraj Kumar

's two-hour film Abra Ka Dabra will be India's first 3D Plus film.

The three-dimensional technology that will be used to shoot this film will not require a special Polaroid lens for projection.

It also does away with the change of theatre screens to high luminance ones as required by previous 3D films like Chota Chetan and Chota Jadugar.

Anupam Kher, Archana Puransingh

and 40 children form the cast. The film will have more than an hour of digital visual effects.

Supriya to play Mrs Bachchan

Supriya (the bahu in the television serial Tu Tu Main Main and wife of actor Sachin Pilgaonkar), will play Amitabh Bachchan's wife in Vikram Bhatt's Aitbaar (costarring John Abraham, Bipasha Basu).

The maiden production of Cutting Edge, the entertainment division of Tata Infomedia Limited, is being co-produced by Sujit Kumar's son Jatin Kumar, who is also an actor-producer (Khel, Champion, Daraar).

Aitbaar

is the love story of a girl torn between her boyfriend and her father. The film was almost shelved as it had run into financial problems.


What do you think about the story?








Read what others have to say:





Number of User Comments: 4








Sub: Hrithik, Ash great job you did

Hrithik, Ash, Earn more and more and pay accordingly. I hope that it may be utilised for general public esp.,Poor people


Posted by suresh









Sub: tax bits

Dear Hrithik, Ash, If I had 13 crores I would keep only 3 to myself and give the rest to the tax authorities. Suppose that ...


Posted by sarin









Sub: do their bit?

huh? All they did was pay their taxes? They didnt go out of their way to do something, did they? You guys are such losers!


Posted by Anonymous









Sub: Hrithik, Ash do their bit for India

Hopefully it will go to INDIA?! and not to some politicians home improvement!!!


Posted by Hrithik, Ash do their bit for India






Disclaimer