Home > Movies > News Bytes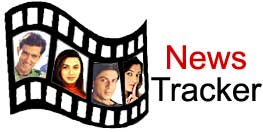 It's do or die for Hrithik?

Rediff Entertainment Bureau | July 14, 2003 20:56 IST


The unexpected failure of Sooraj R Barjatya's Main Prem Ki Diwani Hoon seems to have shortchanged Hrithik Roshan's career.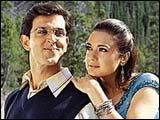 The 29-year-old actor, however, is taking the disappointment in his stride. Instead of brooding over his flops, Hrithik is actively engaged in the publicity of his home production, Koi...Mil Gaya.
Directed by father Rakesh Roshan, the film carries excellent pre-release reports. Roshan Sr had earlier directed Hrithik's debut Kaho Naa... Pyaar Hai, which turned the young actor into an overnight celebrity.
If the film works, Hrithik will be back in the reckoning. If not, Roshan's last chance is Farhan Akhtar's Lakshya (Amitabh Bachchan, Preity Zinta).
And now, a Devgan film fest!
2003 is undeniably Ajay Devgan's year in terms of number of releases.
Last year, the versatile actor displayed his range in The Legend of Bhagat Singh, Company, Hum Kisise Kum Nahin and Deewangee. Unfortunately for Devgan, none of these did as well as expected.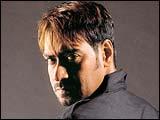 Tables have turned for the actor this year. His supernatural thriller Bhoot scored at the box office, and his latest release, Qayamat, too, has recorded a bumper opening.
Interestingly, Devgan has around half a dozen films lined for release this year beginning with Prakash Jha's Gangajaal, J P Dutta's LoC, Deepak Bahry's Parwana, Rajkumar Santoshi's Khakee and Rohit Shetty's Zameen.
On the personal front, Devgan likes to spend his free time with wife Kajol and their two-and-half month-old daughter Nysa.
From business to Bollywood tycoon?
Lured by the glamour of Bollywood, business tycoon Vijay Mallya has joined hands with Suniel Shetty and Prakash Khubcha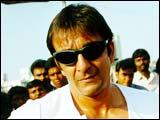 ndani of Popcorn Entertainment to produce a film.
Tentatively titled Rakth (blood), the project will be directed by Mahesh Manjrekar and features Sanjay Dutt and Bipasha Basu.
Rumoured to be a remake of Sam Raimi's The Gift (Cate Blanchett, Keanu Reeves, Hilary Swank, Greg Kinnear), the plot revolves around a tarot card reader (Basu) and her forecasts.
Besides Rakth, Dutt and Basu star together in Mani Shankar's supernatural thriller, Rudraksha.
Click here for More Reports


What do you think about the story?








Read what others have to say:





Number of User Comments: 22








Sub: do or die

hrithik is a good actor.i think he will be excellent in koi mil gaya...he need good directors.


Posted by RAJESH









Sub: wrong info

Sir, As far as I read in news papers, tv shows, all said that MPKDH is a HIT movie and not a flop. Why are ...


Posted by Rakesh









Sub: Koi Mil Gaya

Hritik is just another flash in the pan like other modern day actors and actresses who no nothing about acting exception being Ash.THey just have ...


Posted by rajappa









Sub: Surpise!

I do not understand why MPKDH's flop status is described as a surprise by the writer. cinemas with only oodles of opulence, goodness do not ...


Posted by suryanarayana









Sub: hrithik's the best

hrithik's acting will stay outstanding forever irrespective of number of flops he has.


Posted by upasana nayak






Disclaimer