December 31, 2012
Facebook forced to drop flawed special New Year app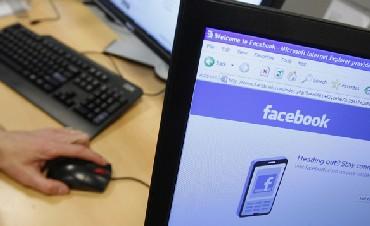 Nearly a week after Facebook launched its New Year's messaging feature, the social networking site was on Monday forced to drop the app following aflaw that allowed anyone to see and even delete personal messages intended for others.
Why bureaucrats can take BETTER decisions in 2013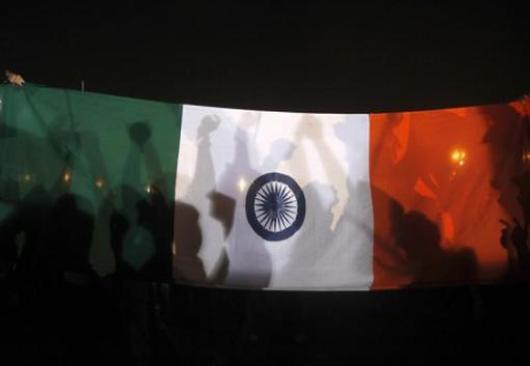 The scandals that came to light in 2012 made ministers and bureaucrats wary of taking any decision. They feared that they might get embroiled in controversies later on. This, however, seems to be changing.
India's mega projects that face BOTTLENECKS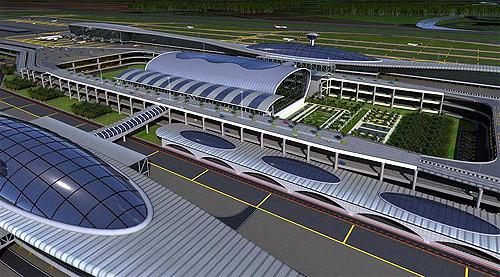 A series of mega projects that have faced bottlenecks and which the Cabinet Committee on Investments has to clear.
December 28, 2012
The man who made Tata Group a $100 billion EMPIRE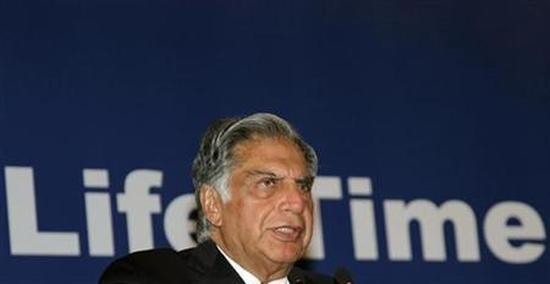 Ratan Tata, an iconic corporate leader, retired as chairman of Tata Group after a 50-year run on Friday but kept away from office on his last day at the helm of one of country's oldest business empires. Tata, who turned 75 today, is in Pune for his birthday.
Is Chidambaram's plan to create big banks feasible?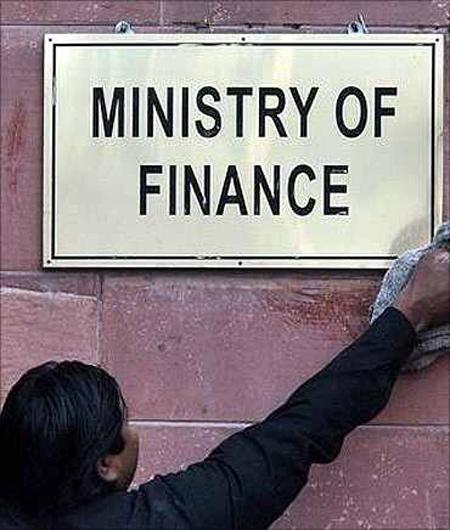 Consolidation will help banks derive economies of scale, but integration will not be easy.
RARE PHOTOS reveal start of Ratan Tata's journey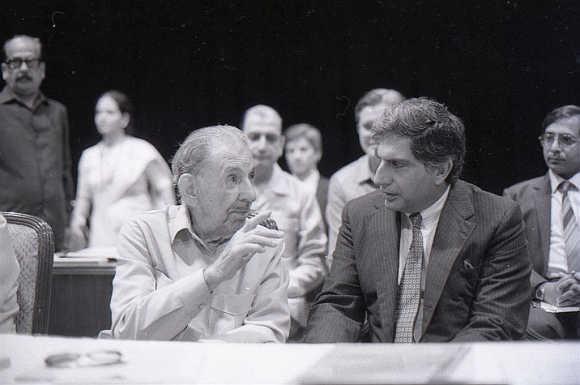 We take a snapshot of his illustrious life through the lens of photographer Gopal Shetty.
AMAZING story of how Ratan Tata BUILT an empire!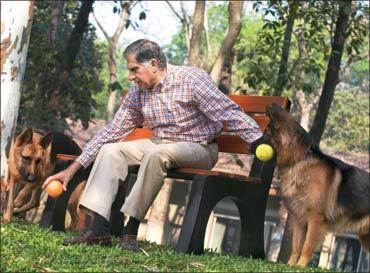 Ratan Tata created India's first truly multinational business group. As he prepares to step down, the bar's been raised sky-high for his successor.
SPECIAL: Tata's global score: 50-50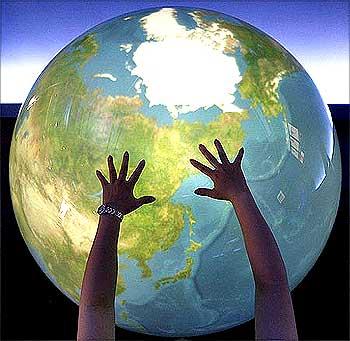 While the jury is still out on how Tata has done in his global ventures, the fact is they have been bold, but not necessarily beautiful.
Opportunities that Ratan Tata MISSED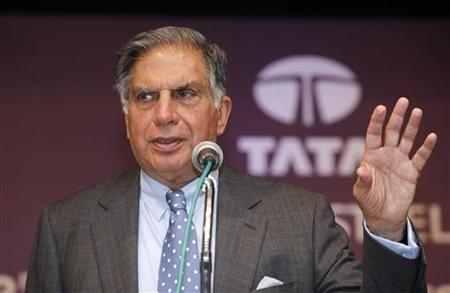 Tata will surely feel good about many of his initiatives, but there are businesses that are not successful as of today. Some of them include domestic car business, pharmaceutical, and telecom.
Why Tata Sons pledged Rs 2,600 cr worth of shares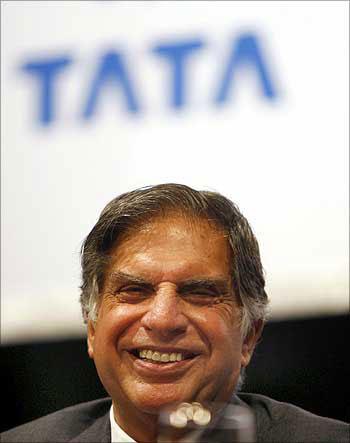 Find out why Tata Sons pledged 11 million shares in Tata Motors, 10 million in Tata Steel and and 15 million in Tata Consultancy Services with Centralbank Financial Services Ltd.
IMAGES: Journey of Ratan Tata's triumphs and trials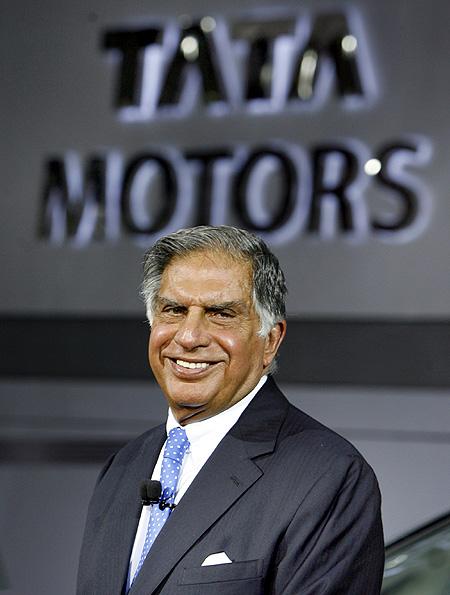 To say that Ratan Tata leaves behind a huge legacy would be a gross understatement.
December 27, 2012
Why Tata Power is a BIG challenge for Mistry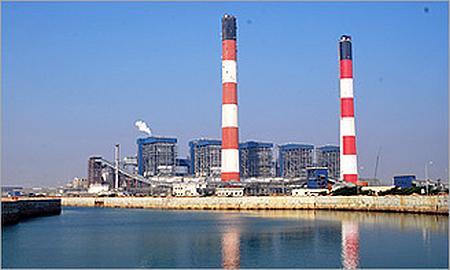 The company is in a financial storm, as its biggest investment, on the 4,000 Mw Mundra Ultra Mega Power Project (UMPP) didn't go according to the script.
Why these CEOs would GRAB the headlines next year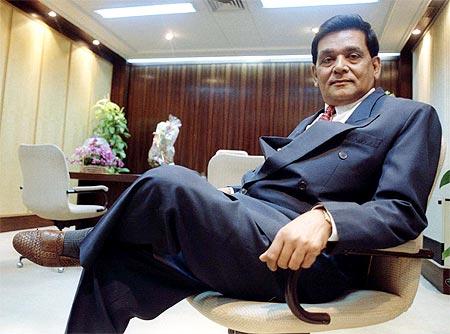 Some of them have ambitious plans to fight the slowdown, while some would seek to revive their image.
Indian employees most optimistic on economy in 2013
Indian employees most optimistic on economy in 2013 Indian employees are most optimistic about the country's economy as 83 per cent of the workforce believe that situation would improve in the New Year, says a survey.
BIHAR is the fastest growing state, Gujarat lags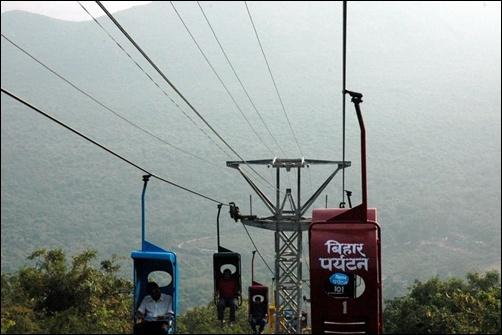 In a huge turnaround, Bihar has emerged as the fastest growing state in the country with figure of 10.9 per cent, overtaking Gujarat whose growth has dipped.
December 26, 2012
SPECIAL: Mr FM, this is what you should do in 2013!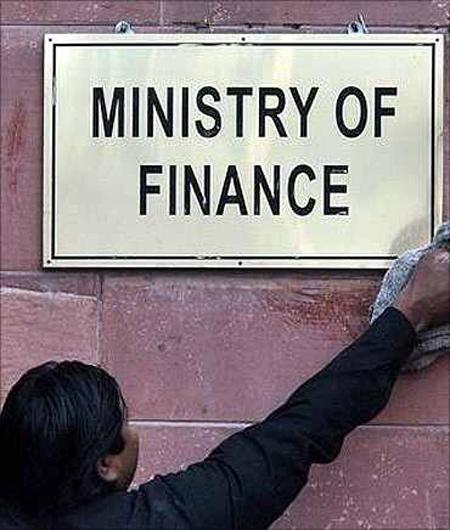 India has a high and rising current account deficit rather than a surplus; fiscal deficits far exceed anything close to prudent; and the inflation numbers have exposed India as an embarrassing outlier among emerging market countries.
The MAKING of Tata's Team A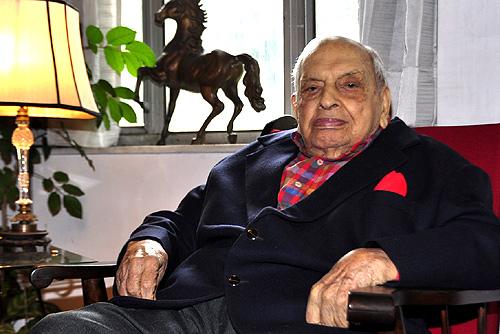 Tata hired the best talent from across the world as he saw early on that to survive in the wake of economic liberalisation, Indian companies needed to go global and adopt best practices.
JLR's success masks Tata Motors' FAILURE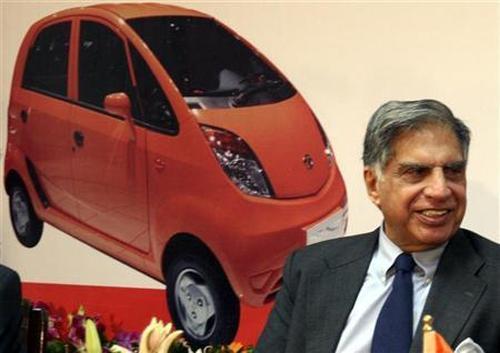 In the past, Tata Motors gave India its many first - country's first indigenous car (Tata Indica), first sports utility vehicle (Safari), first micro truck (Ace) or a Rs 100,000 car for the common citizen (Nano). After JLR's acquisition, however, the company has failed to connect with Indian car buyers.
December 24, 2012
How TCS HELPED Ratan Tata grow his empire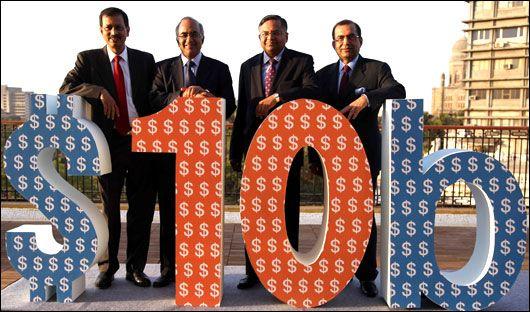 Apart from his vision, what helped Ratan Tata pursue his global dreams was the phenomenal success of Tata Consultancy Services, which is 74 per cent owned by Tata Sons.
Cyrus Mistry can HIT the ground running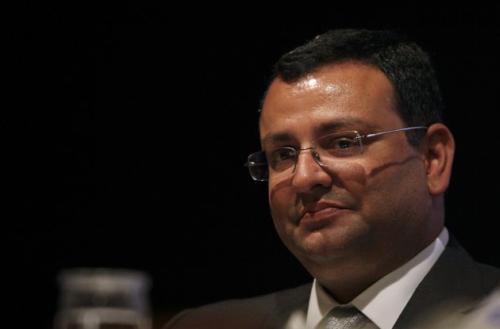 Cyrus Mistry, who takes over captaincy of the Tata group this Friday, doesn't have to worry about the wicket. With a team comprising some of India's best corporate leaders - all carefully handpicked by his predecessor - Mistry can surely hit the ground running.
December 21, 2012
Job market to see modest hiring, 10% pay hike likely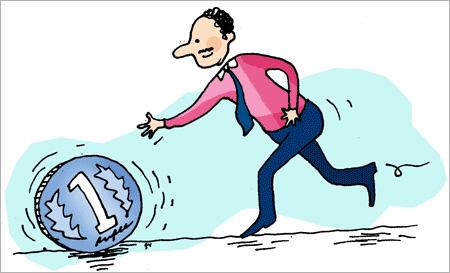 After remaining mostly stagnant in 2012 due to global economic slowdown, Indian job market is expected to grow only at a modest pace next year, although still better than other countries, while high-performers can look forward to pay hikes of 10-15 per cent in 2013.
How Ratan Tata won battles against cliques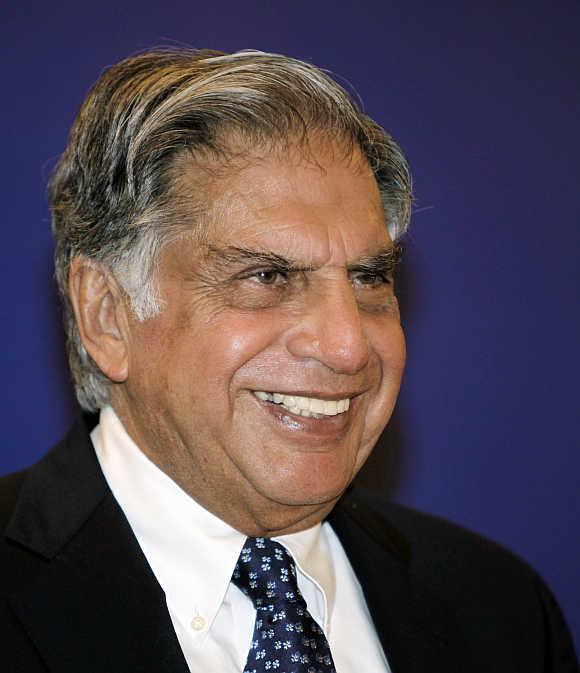 Ratan Tata has made sure his successor won't have to battle cliques within the group - unlike his own experience after he took over.
Is gold's bull-run over after 12 years of gains?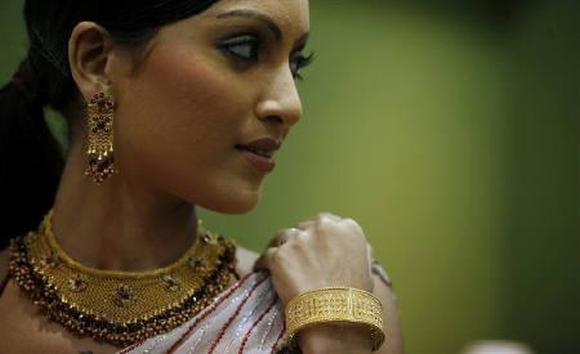 All negatives that contributed to the gold bull run, such as US fiscal cliff and Euro zone crisis are easing out. Some experts believe that the days of very easy gains, when you could just buy gold, hold it, and see it rise 10, 11, 12 percent each year are over.
Has Maruti found a solution for its labour woes?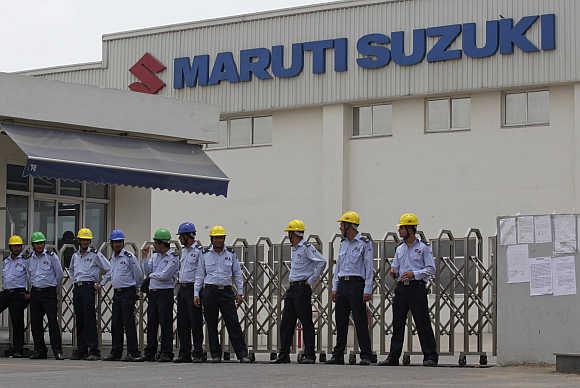 After having sustained huge losses due to a spate of violent protests by workers since 2011, the company is putting in place measures to prevent a repeat.
2012: A DARK year for India's power sector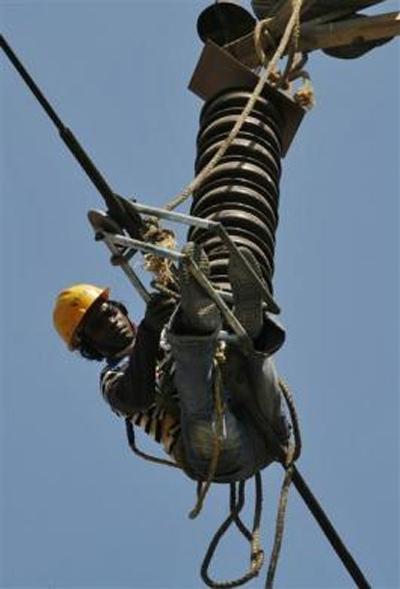 Fluctuating between hope of fuel supplies and despair of prolonged grid failures, it was mostly a gloomy year for the power sector in 2012, but it is looking forward to brighter days ahead under a new and young minister.
The Leela's new gamble: Will it succeed?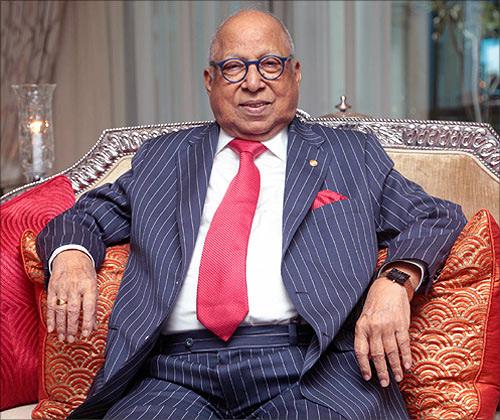 Capt C P Krishnan Nair, 90, has been a trailblazer of sorts in the hotels business.
Vijayalakshmi Iyer: Bank of India's saviour?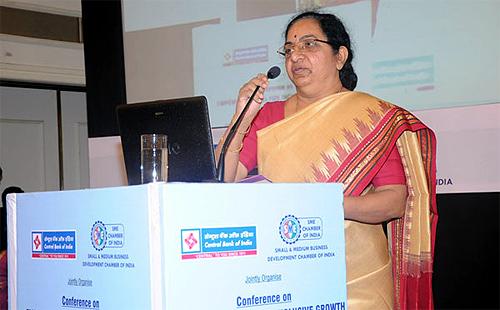 Restoring the bank to its former glory will be the top priority for Vijayalakshmi Iyer, the seasoned banker who took over as chairperson and managing director of the Mumbai-based bank last month.
December 20, 2012
Is Cognizant's dream run OVER?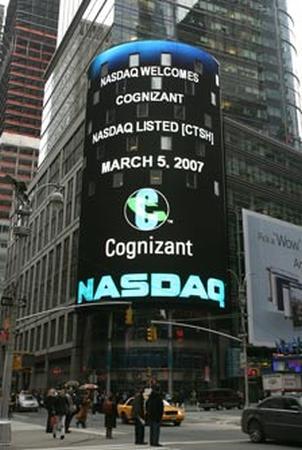 Despite growing rapidly in an adverse business climate, rumours cast doubts about its future.
Why GMR's project was NOT good for Maldives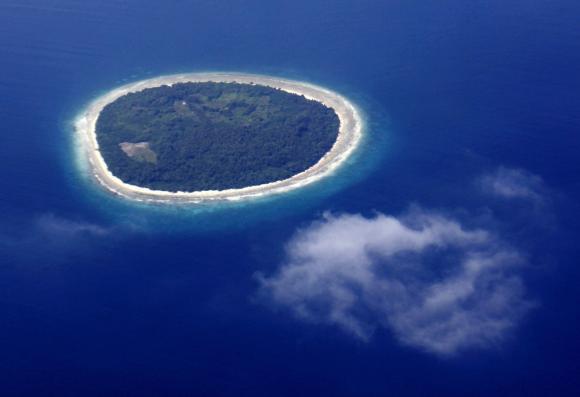 GMR plan not only hurt govt financially, it also threatened tourism.
10 things you MUST KNOW about the Companies Bill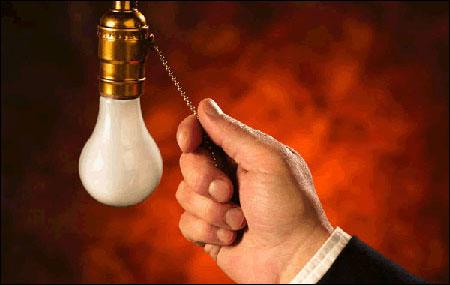 A new law gives more teeth to the shareholder and empowers him to take legal action against a company for fraud.
December 19, 2012
Diesel subsidy? Restrict it for public transport only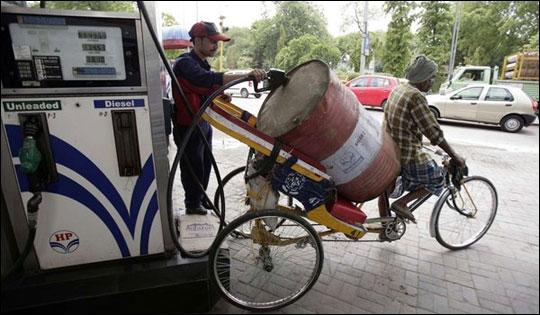 If diesel subsidy can be confined to the running of public transport vehicles and agricultural pump sets, then it will stop benefiting private car owners and sundry other unintended recipients.
How political wrangling is killing a power plant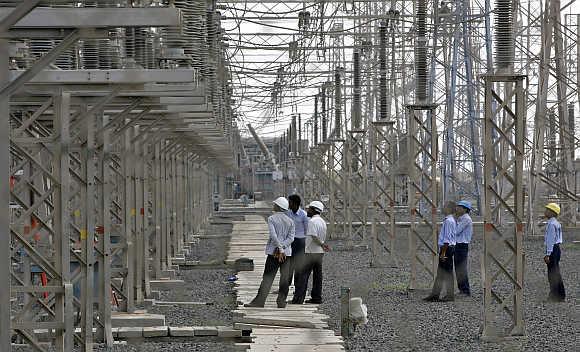 Unexpected discovery of huge coal reserves beneath NTPC's Karanpura plant site has led to a stand-off between the coal and power ministries.
December 18, 2012
Sebi action can improve retail response to IPOs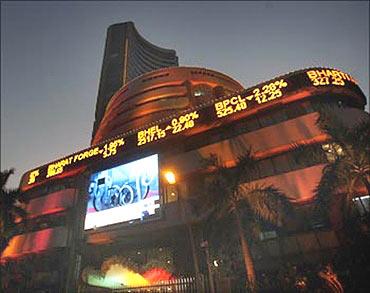 Retail investors shunned the Bharti Infratel initial public offering.
December 17, 2012
Can Chidambaram keep his Budget team together?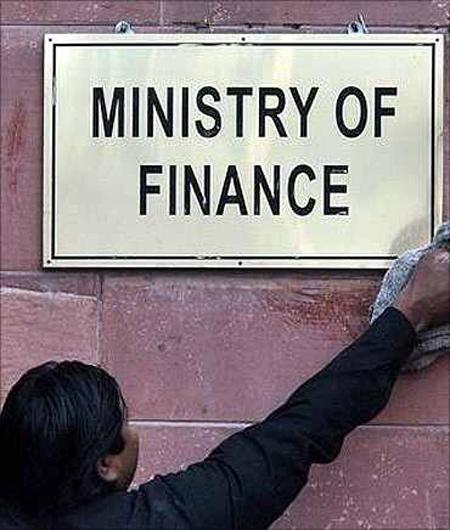 In less than five months of resuming charge of the finance ministry, Palaniappan Chidambaram has put in place virtually a new team to take charge of the government's fiscal policy management in the remaining months of its tenure. Will the celebrated economists and IAS officers share the required equation remains to be seen.
SPECIAL: Why land Bill cannot be delayed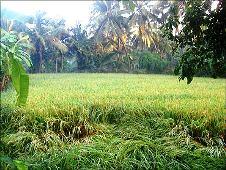 In what Rural Development Minister Jairam Ramesh has called the UPA's 'slog overs', several policy changes were announced, and proposed laws cleared.
December 12, 2012
SPECIAL: Can India's old telecom giant survive?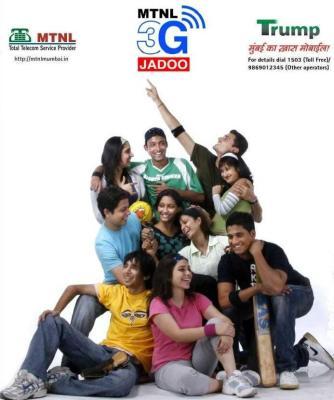 Until March 2009, MTNL had Rs 11,429.37 crore of reserves and zero debt in its books. In three years a lot changed. At the end of 2011-12, the debt stood at Rs 9,647.49 crore and the reserves had dwindled to Rs 1,906.70 crore, after it paid Rs 11,000 spectrum fee.
Lunch and more with IT's marathon man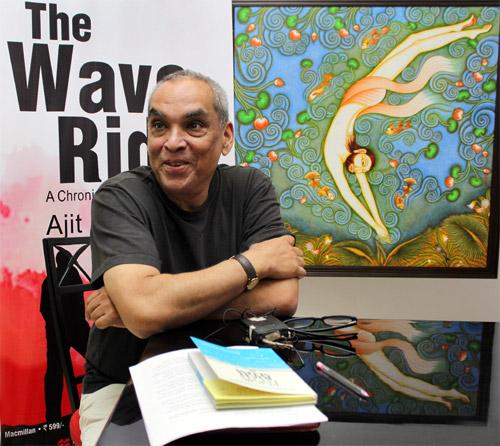 "I tell all my guys in the office to see this as running a marathon. The front runners are a million times our size. In a marathon, you don't run in front of the pack; you stay in the back and wait for your turn, otherwise you'll run out of steam."
December 11, 2012
The secret behind Gujarat's agriculture MIRACLE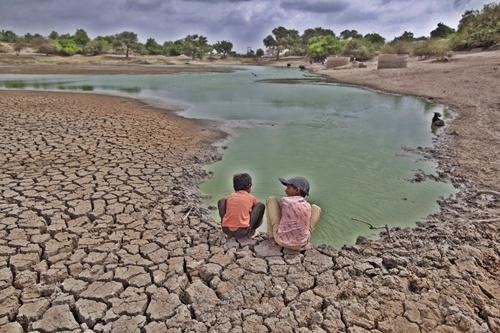 Perhaps, the most credible of Modi's accomplishments, for the agriculture sector, has been the radical improvement in the power infrastructure in the state.
SPECIAL:Is India heading for another economic crisis?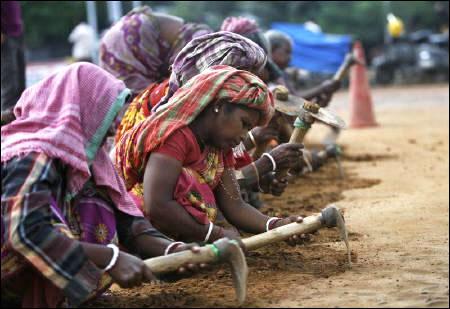 The government thinks that it can buy peace with its own people, not by providing an environment for growth, but by bribing them into silence, writes M R Venkatesh.
Why cash transfer of subsidies is NOT helping the poor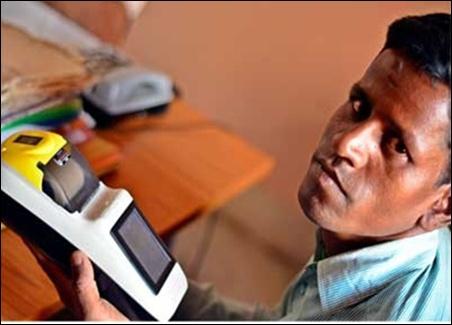 As the government gets ready to roll out its ambitious cash transfer of subsidies scheme on January 1, <I>, Santosh Tiwari</I> & <I>Indulekha Aravind</I> get on the ground to investigate how the experiments are working out.
December 10, 2012
Doha: if not now, when?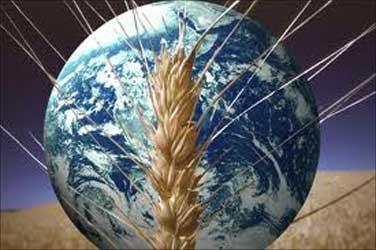 At the Doha climate change conference, the world agreed to strengthen the framework for future action.
India is suffering from inertial inflation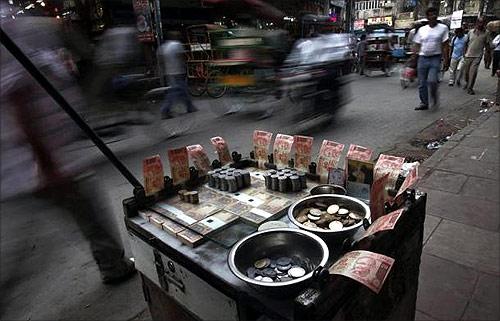 High support prices, wage inceases and RBI's assumption of an 'acceptable' rate of inflation are responsible for the continuous price rise.
December 07, 2012
Murdoch relies on Indian-origin CFO in taxing times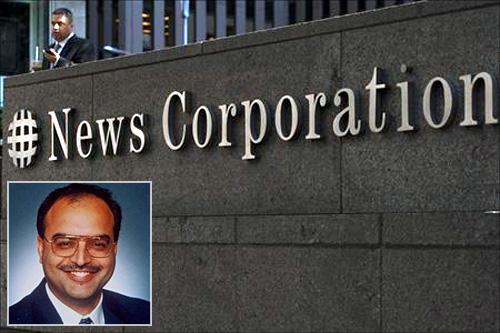 Rupert Murdoch-controlled News Corp rejigged its top brass as it announced plans to split the company into two, one to look after its publishing portfolio and the other, for the media and entertainment unit. Bedi Ajay Singh took over as the chief financial officer of the publishing arm.
SPECIAL: Is OVL making the right acquisitions?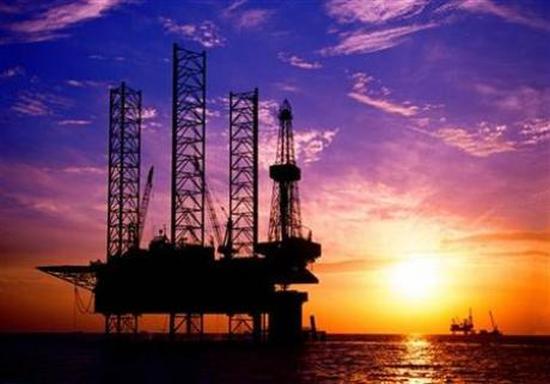 Some analysts have raised doubts on the wisdom of the recent deal. Though the Kashagan field has been under development for 12 years, involving an investment of almost $50 billion, the output isn't great. Even the earlier acquisition of Imperial Energy Corporation has not met the targets.
December 05, 2012
Jay Lee: Samsung's unassuming heir apparent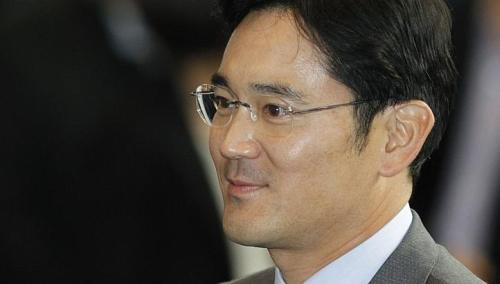 On Wednesday, Lee junior, 44, was promoted to vice chairman, moving him a step closer to eventually taking over from his 70-year-old father in what looks to be a well choreographed long-term succession plan. And investors seem to like the idea.
SPECIAL: How futures trading affects farmers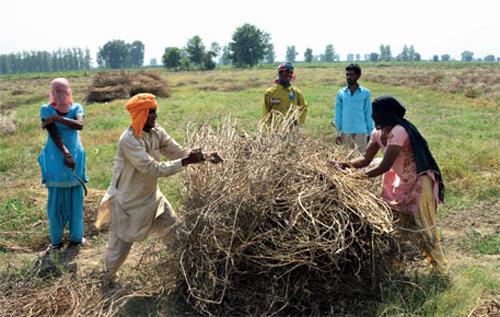 Futures trading involves speculation of prices of a commodity, depending on its demand-supply prospects in the future. In this type of trading, buyers and sellers do not actually possess the commodity and the deals are done on paper (see box 'Understanding futures trading').
How realtors have profited from rising India, China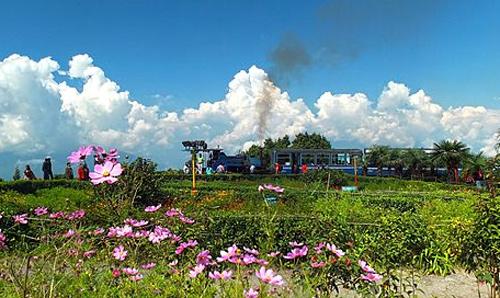 This extract from The $10 Trillion Prize demonstrates how property developers have profited from the rising affluence in India and China.
Pratip Chaudhuri: SBI's CONSCIENCE keeper?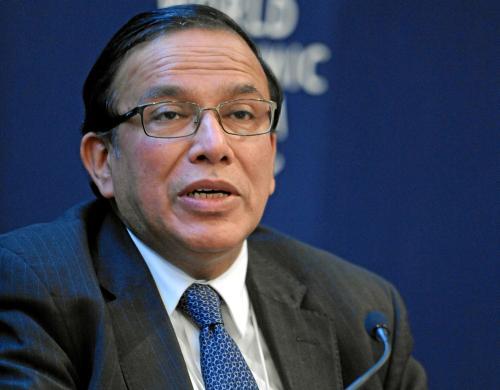 The chairman of India's largest bank on why he would like to forget the first six months of his stint and the steps he has taken to revitalise the institution.
December 04, 2012
India sets up seaside 'village' to nurture IT start-ups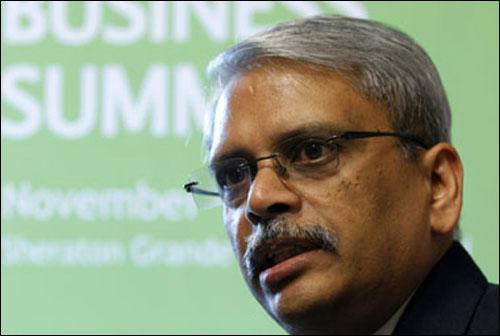 Even three decades after Infosys, India's second-largest software service provider, was founded by middle-class engineers, the country has failed to create an enabling environment for first-generation entrepreneurs.
Taking entrepreneurship to the heartland's young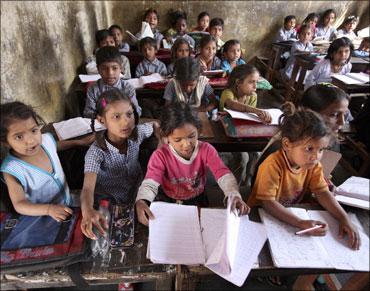 From mid-December, about 100,000 Class IX students in 1,000 government schools across 10 districts of Bihar will spend two hours on Saturdays reading a glossy storybook, probably the best designed ones that they have ever read.
November 30, 2012
SPECIAL: Bad old moneylenders are back with vengeance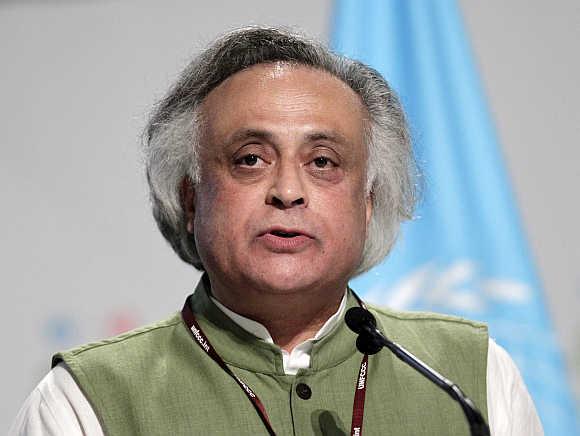 Activists created a climate of opinion against MFIs, while politicians capitalised on the frenzy.
SPECIAL: The big problem of Biyani's shrinking empire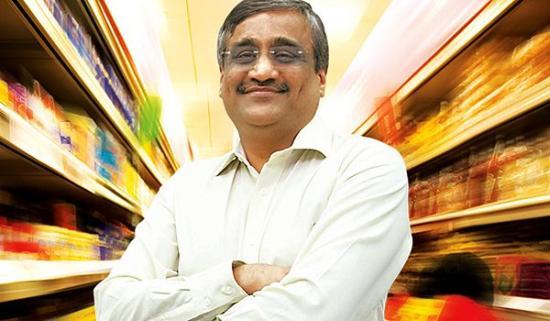 The country's biggest retailer is splicing and selling businesses as it strives to reduce its mountain of debts. In the long run, his operations need to generate cash flows.
November 29, 2012
SPECIAL: Walmart's ride to India gets bumpier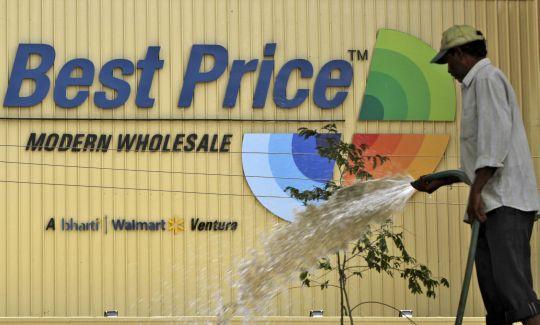 Walmart is getting embroiled in one controversy after the other in India. Political parties in opposition are already rallying against FDI in retail. Can it still manage to launch its retail business successfully in the country?
November 28, 2012
SPECIAL: Show us the cash, Mr Vijay Mallya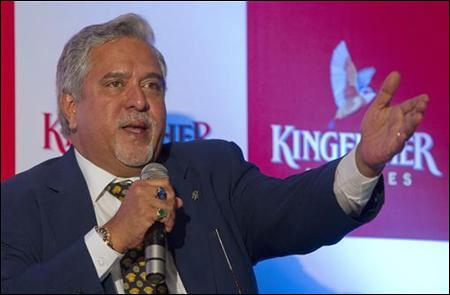 In a meeting later this week, bankers will insist on a commitment on funds. But many say Kingfisher better not fly again under a promoter who just blew money trying to run a glamorous airline.
November 27, 2012
Can SEBI do better than flogging the dead horses?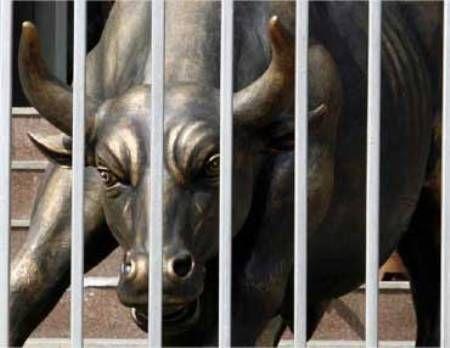 Investor bodies have been repeatedly making the point that suspending companies from exchanges only plays into the hands of the promoters who do not have any intention to service investors.
How Ponty Chadha built a Rs 10,000 crore business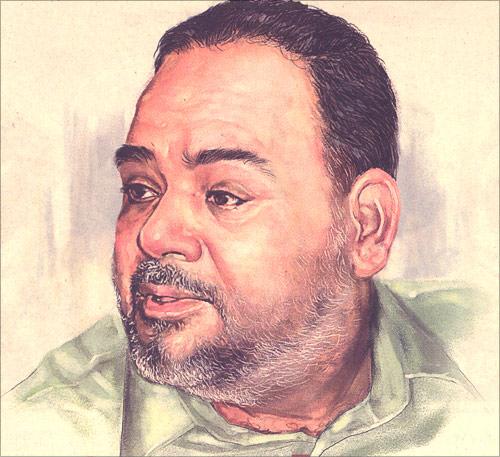 Slain businessman Ponty Chadha built from scratch a Rs 10,000 crore business and forged close ties with many
November 26, 2012
Realty boom: How SAFE are Noida's skyscrapers?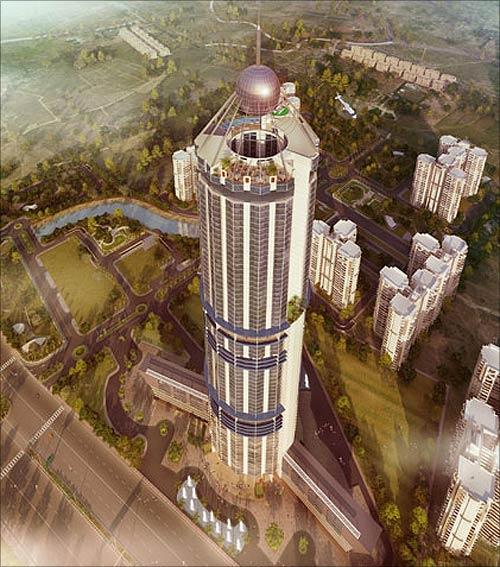 Noida is going vertical with several high-rise luxury apartment complexes, malls and offices in the works. But are these safe?
November 23, 2012
Special: Videocon's big telecom GAMBLE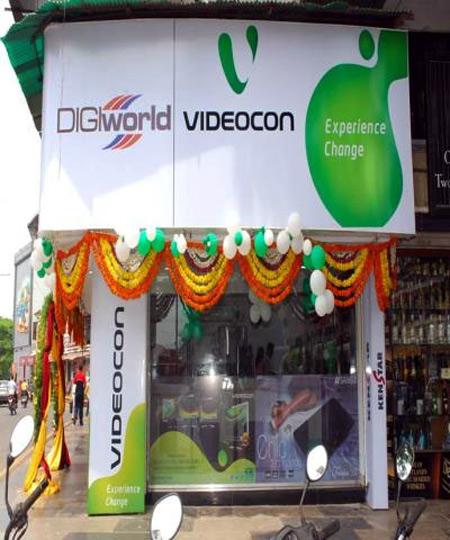 In the debate whether spectrum was over- priced or not, the focus seems to have shifted from Videocon's telecom gamble.
November 22, 2012
SPECIAL: Which way is the market headed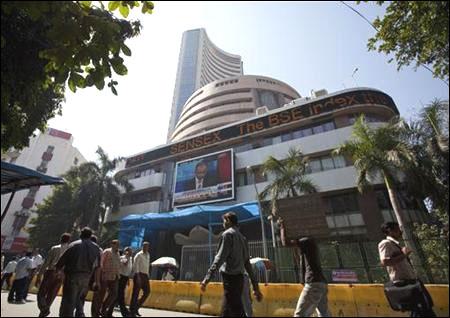 Different trading methods work better during different phases.
November 21, 2012
SPECIAL: Fish and a philosophy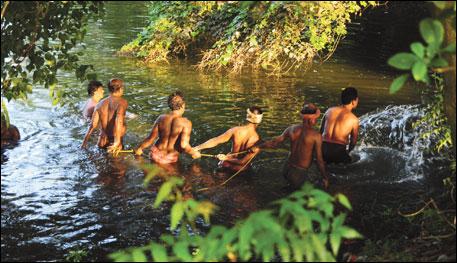 A cooperative in Kolkata shows the way for urban sewage management.
November 20, 2012
All about greenhouse miracles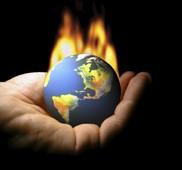 India's first exposure to truly hi-tech protected farming of vegetables and other high-value horticultural produce came through the Indo-Israel project on greenhouse cultivation, initiated at the New Delhi-based Indian Agricultural Research Institute in 1998, shortly after the establishment of diplomatic ties with that country.
SPECIAL: Should you invest based on analysts' calls?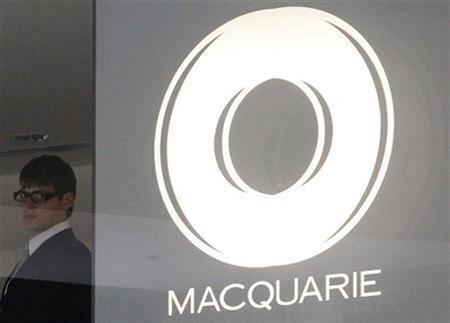 Take note of aggressive ones, but don't base your investment decisions solely on these. Read on to know why...
November 19, 2012
Can Vijay Mallya AFFORD his flamboyant lifestyle?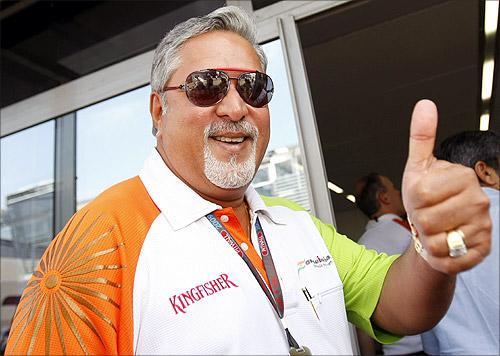 The famous tag of "king of good times", used equally for Mallya and his Kingfisher beer, has been punned mercilessly in newspaper headlines to highlight the trouble in his airline.
Are public-sector 'wives' BETTER placed?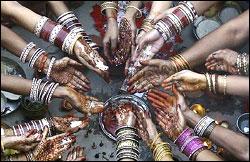 There is a general perception that public sector banks treat their wives better as compared to their private sector counterparts.
SPECIAL: Is Dr Singh a victim of Indian politics?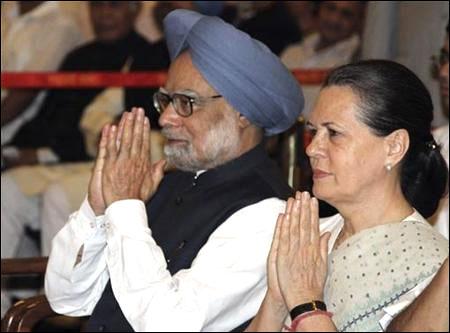 Sonia Gandhi and the PM are not in conflict about aam-aadmi policy
November 17, 2012
SPECIAL: Is the worst really over for DLF?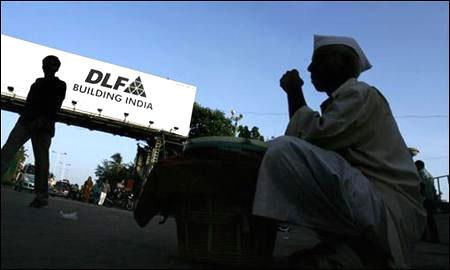 The company will have 9 mn sq ft of property for sale in the second half of 2012-13, which is three times what it sold in the first half.
November 16, 2012
Has the 2G spectrum auction really been a FAILURE?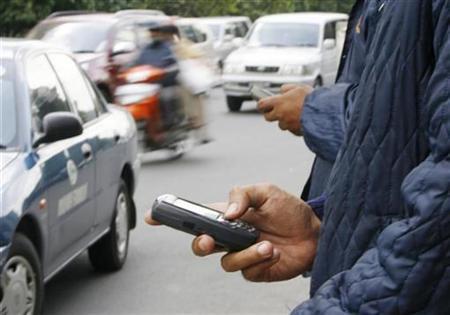 Deconstructing the numbers shows companies have bid smartly to get the best deals.
November 15, 2012
India's IT sector faces tough times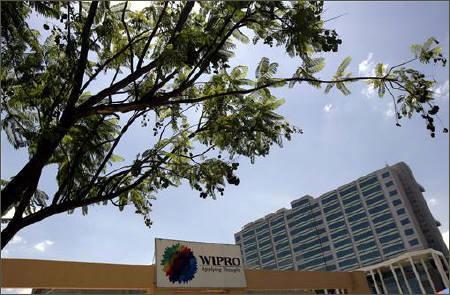 In its mid-year review, the software association Nasscom has revised its forecast for software and services exports (IT & ITeS) for the current fiscal year of 2012-13 to 11 per cent, from the 11-14 per cent range indicated at the beginning of the year.
November 14, 2012
SPECIAL: Navin Jindal's toughest hour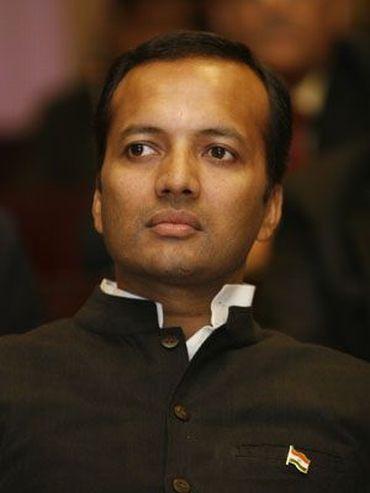 A look into the controversies the 42-year-old chairman and managing director of Jindal Steel and Power has battled in the last six months.
November 09, 2012
Why Rajat Gupta's sentencing is balanced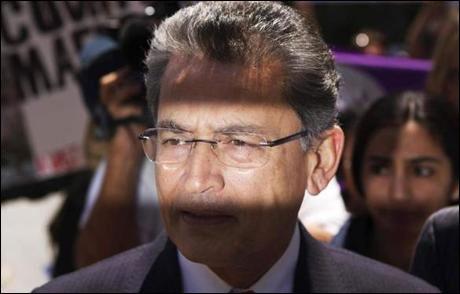 The 15-page judgment is amazingly lucid, elegant and balanced.
November 08, 2012
Has gas pricing policy been MISHANDLED?
A market-determined price is the best option but the Constitution makes it clear that natural resources are a national asset.
November 06, 2012
SPECIAL: Battles over food future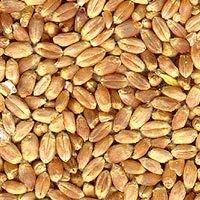 A wide range of activist organisations representing holistic and organic farming are at logger-heads with bodies which favour industrial agriculture.
November 02, 2012
Lessons from Delhi Airport Metro's crisis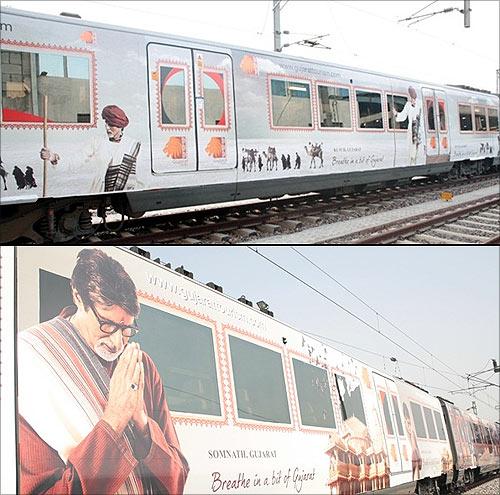 At one level, the ongoing tussle between the Delhi Metro Rail Corporation (DMRC) and the Anil Ambani-controlled Delhi Airport Metro Express Pvt Ltd (DAMEPL) may confirm the misgivings of those who think public-private partnerships (PPPs) are a risky way of bridging the infrastructure gap.
November 01, 2012
Gautam Adani faces his TOUGHEST test ever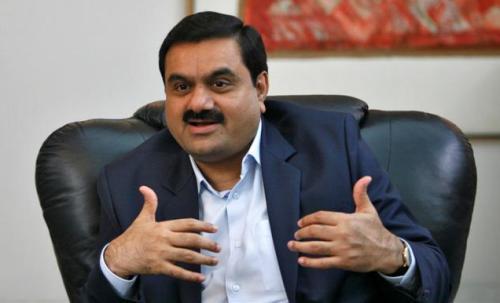 Debt-ridden Adani Group struggles to overcome its biggest challenges.
October 31, 2012
SPECIAL: How Indian Railways can be turned around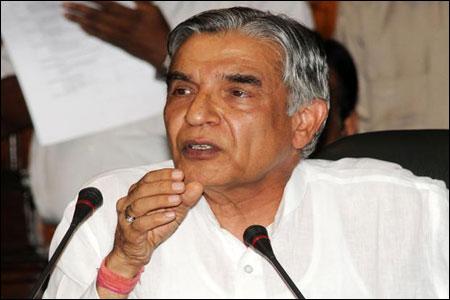 The new railway minister's biggest contribution would be to allow the technocrats in the Indian Railways to function freely.
October 30, 2012
Telecom auction: Flop show or success?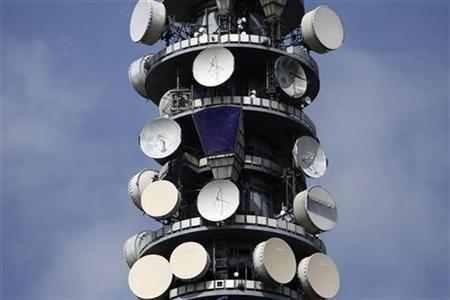 GSM operators say upcoming auctions will be a dud, while govt hopes to rake it in.
October 29, 2012
SPECIAL: What the Rajat Gupta trial teaches us
When important people are involved in insider trading, only quick and firm action against them sends a powerful message.
October 26, 2012
Lessons that the Rajat Gupta case holds for India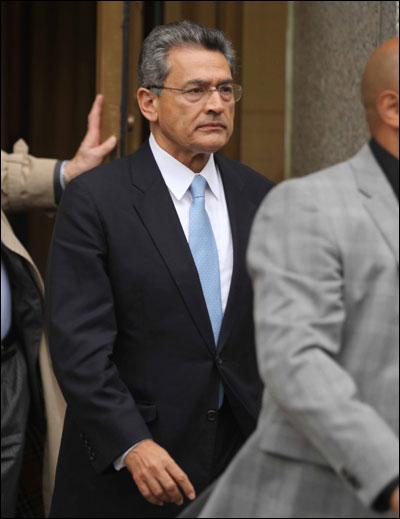 The two bigger takeaways from this case for Indian regulators and enforcement agencies are the speed and efficiency with which it was concluded.
Rates: Why the Reserve Bank is in dilemma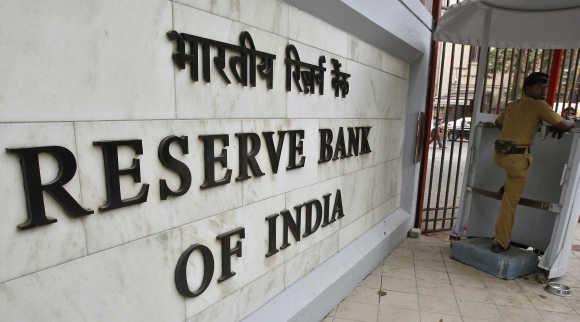 The Reserve Bank of India's dilemma over rates is its alone.
October 19, 2012
Why Vikram Pandit was forced to QUIT Citigroup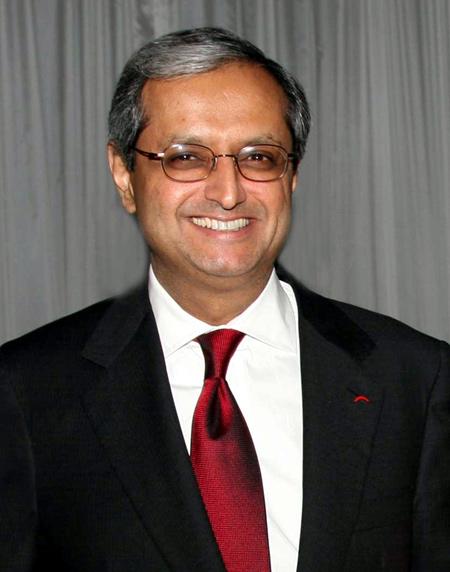 When Pandit was in Japan last week, meeting International Monetary Fund and World Bank officials, Michael E O'Neill, the new chairman of Citigroup since April, was applying the final touches of his masterplan to remove Pandit.
October 16, 2012
Why India scores POORLY in global hunger index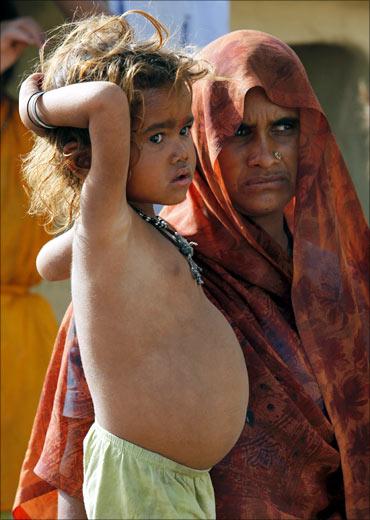 India's extremely poor score in successive years in the global hunger index (GHI) should remind policy makers of the unfinished agenda of liberalisation.
Analysts turn BULLISH on Reliance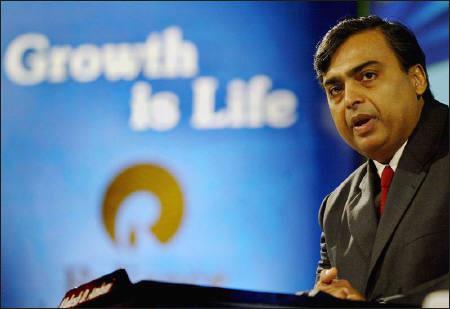 Fact that RIL will get the much required support from another segment like shale gas is a big positive for the stock.
Despite odds, Indians lead the 'American Dream' party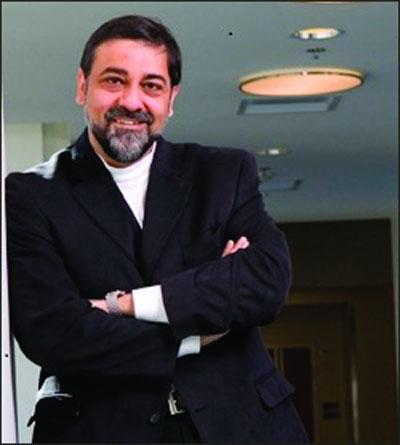 Indian immigrants were the leading company-founding group. They founded 13.4 per cent of Silicon Valley's startups and 6.5 per cent of those nationwide.
October 11, 2012
A thriving economy of AFGHAN business in Delhi!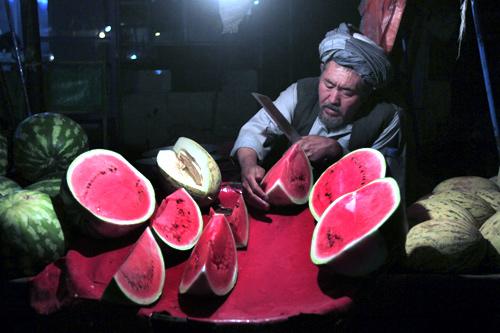 Delhi has a sizeable Afghan community, both long-time residents and visitors who come seeking medical help. <I></I> gives a snapshot of the small but thriving economy that has grown to service them.
October 09, 2012
Why politics shouldn't TORPEDO insurance, pension
It's unclear how the government will rustle up the numbers to push the legislation through Parliament.
India's reforms: Is the foreign investor still excited?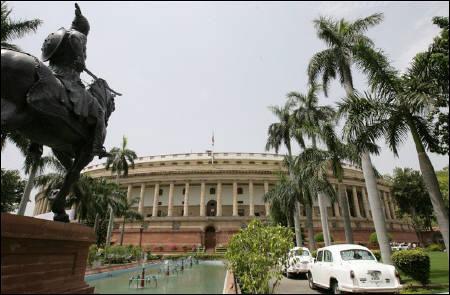 Global investors say the volatility in policy and the corruption scams of the last two years cannot be erased with two days of announcements.
October 08, 2012
How Indian firms can SUCCEED in foreign markets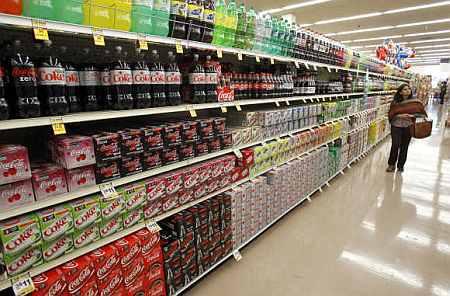 Home-grown companies venturing abroad have been on the rise. But the trip is fraught with challenges and risks.
October 02, 2012
SPECIAL: Kushagra Bajaj embarks on a power play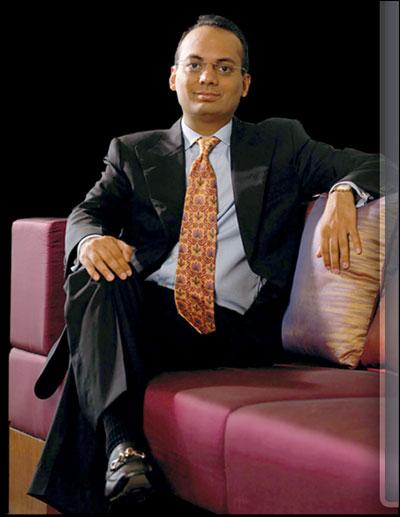 This lesser known Bajaj is quietly transforming his family business by focusing less on sugar, where he is the country's largest producer, and getting into power.
October 01, 2012
EXPLAINED: Kelkar committee report on Indian economy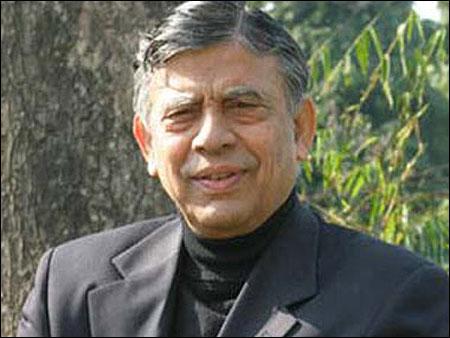 According to the report, Indian economy is headed for a "perfect storm" worse than 1991 because government's cashflow by March 2013 is threatening to be Rs 110,000 crore (Rs 1,100 billion) more in the red than the expected Rs 500,000 crore (Rs 5,000 billion).
September 29, 2012
Don't make up answers, listen: Tips from top CEOs
Customers are conscious about prices but they don't want to compromise on quality, according to GE's main man John Flannery. Faisal Kidwai reports
September 28, 2012
Special: Who's afraid of FDI in retail?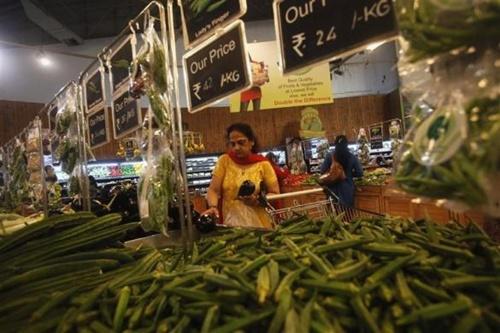 The experience in developing markets suggests that foreign direct investment in retail need not be a bane.
Special: Is the telecom sector's party over?
Mobile phone firms are willing to let go of inactive subscribers because holding on to them doesn't help in any way in the new order.
How Neil Mills plans to make SpiceJet PROFITABLE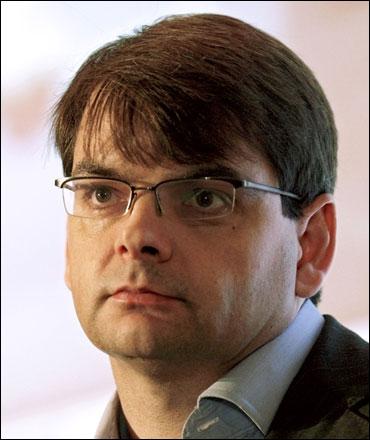 With a contrarian approach to the Indian market, Mills has reconfigured SpiceJet and eked out its first profit in five quarters. His plan is not without risks.
September 26, 2012
SPECIAL: All about the coal and the CAG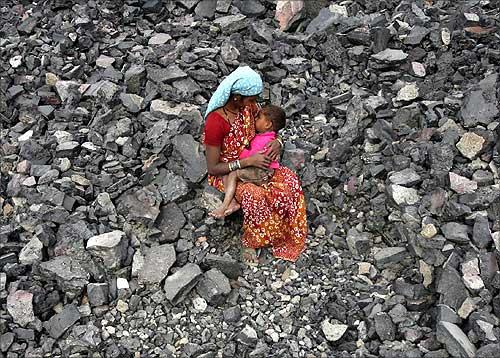 Corrective action on the coal scam must not be such as to impose further obstructions to production of coal from the blocks allotted.
September 24, 2012
The knight in veshti who ushered in India's reforms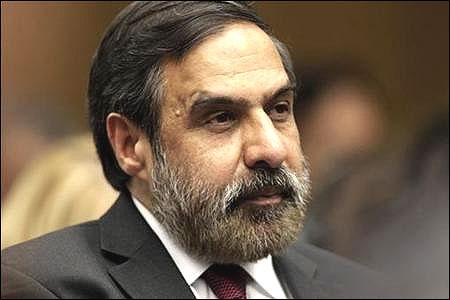 After dithering for months, if not years, the government suddenly unleashed a barrage of reforms.
September 21, 2012
SPECIAL: How will Sahara pay its investors?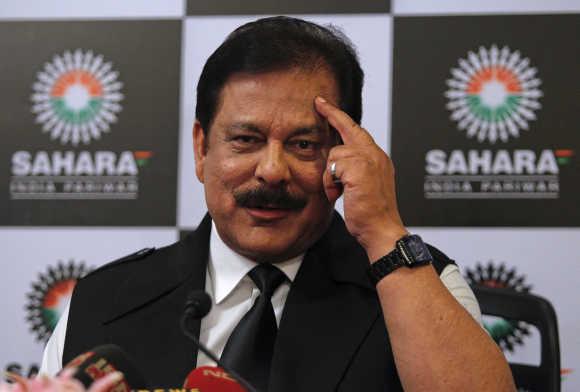 The companies have 90 days to deposit the money with Sebi, which has been tasked by the Supreme Court to return the money to the investors.
SPECIAL: Retail sector and economic democracy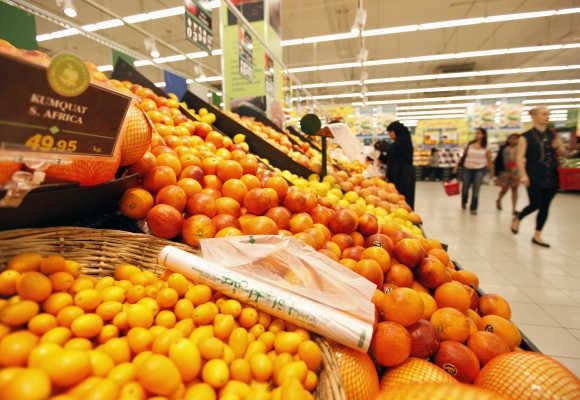 Proponents of FDI in retail have argued that the story of corporate retail will be quite different in India since our social and economic patterns are in some ways unique.
How FDI in retail, aviation will boost India's growth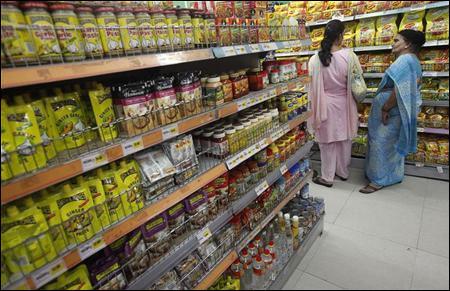 The FDI announcements made by the government in multi-brand retail, single-brand retail, aviation sector and broadcast sector are expected to change the landscape of the respective industry.
September 20, 2012
Special: Can the Dreamliner become AI's MAGIC weapon?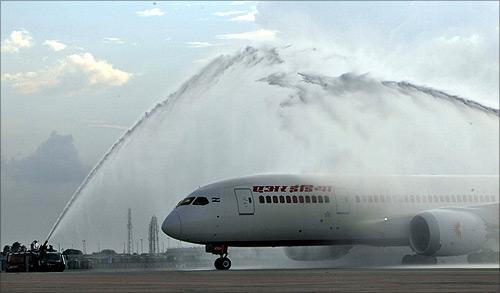 The Dreamliner will allow Air India to finally match the right kind of routes with the right kind of planes, while launching new ones. Some say it won't solve the airline's problems.
September 19, 2012
Honeymoon period is over, says Lalit Jalan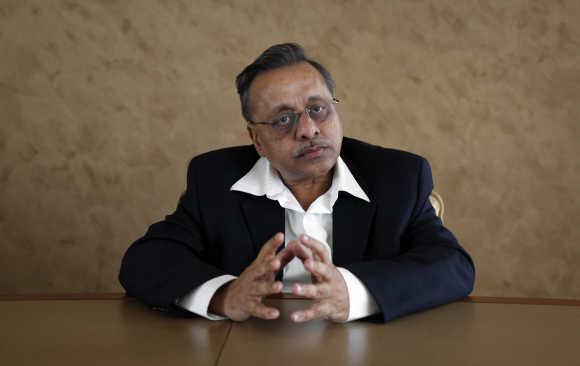 Lalit Jalan talks about his relationship with the Ambanis and why the honeymoon is over for infrastructure firms.
September 12, 2012
SPECIAL: The story behind Amul's 'utterly butterly' ads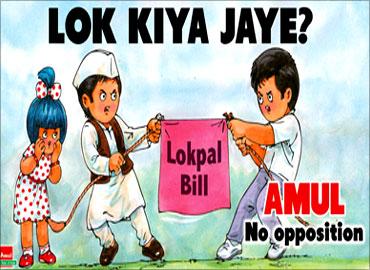 When the tag line was coined, V Kurien had only said 'I think it's utterly mad; but if you think, it will work, go ahead'. The man, who passed away, last Sunday, had also told the ad agency that it was free to operate without obtaining his okay.
September 10, 2012
Kurien, the doodhwalla visionary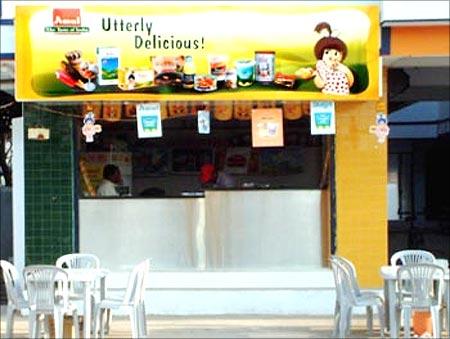 Kurien, a metallurgical engineer trained at Michigan State University in the US, was serving out his bond which Matthai refused to waive.
These cities help Indian airlines make MONEY!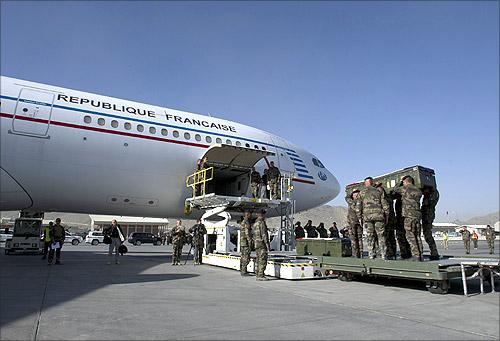 If you have thought that the most profitable international routes for direct flights from India are to the busiest US or European cities, then think again.
September 07, 2012
SPECIAL: Why the current economic recovery is different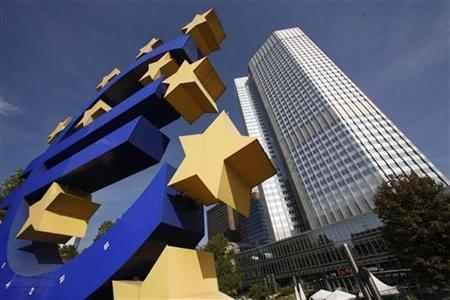 Many policy makers and economists have observed that the recovery from the 2007-2008 financial crisis has been much slower than most recoveries of the post-war era, which needed only a little more than a year, on average, to restore output and employment to their previous levels.
September 06, 2012
Recipe to make India's capital market more inclusive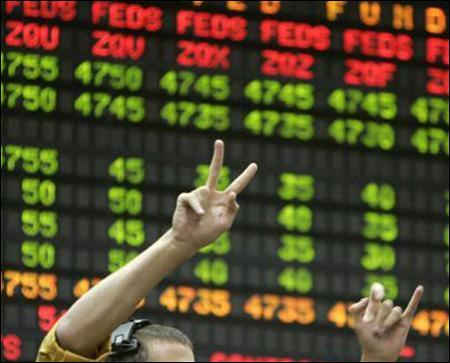 This is the concluding part of a three-part series, where discus how share prices in India are manipulated and the future of the country's stock exchanges.
September 05, 2012
Chennai can now shop online for grocery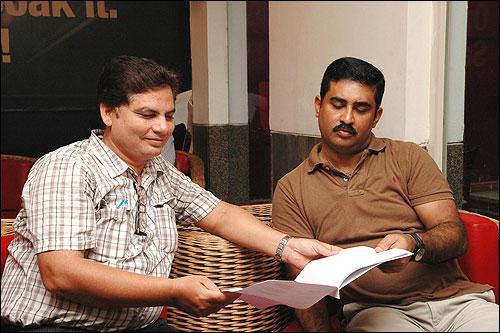 Though Rajesh had dreams of becoming an entrepreneur after completing his studies, Ajeet confessed that he didn't even know the word 'entrepreneur' way back in 1994.
September 04, 2012
SPECIAL: Equity bias just not good enough

This is the 2nd part of a three-part series, where discuses how share prices in India are manipulated and the future of the country's stock exchanges.
Archives
May - August 2012
|
January - April 2012
|
August - December 2011
|
January - July 2011
|
August - December 2010
|
April - July 2010
|
February -March 2010