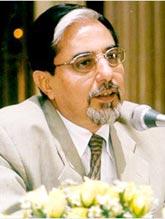 Media and broadcasting mogul Subhash Chandra is creating a health and wellness platform in the United States to cash in on the world's fastest-growing market for fitness solutions.
Over the past few months, Chandra, whose family also owns Essel, a leading packaging company for consumer products, has bought a massage clinic chain, launched an ayurvedic skin and health products brand and rejigged his US TV channel into a health platform.
Arlington-based Massage Envy, which Chandra acquired a few months ago, is the largest employer of licensed massage therapists in the US. It has over 600 treatment centres in the US and is the country's fastest growing clinical massage chain.
The acquisition of Massage Envy has helped Chandra create a footprint of clinics across 36 states. The company also has 350 clinics under development.
The centres offer massages to relieve tension, lower blood pressure, reduce headaches and reduce recovery time for peoples suffering from arthritis, depression and insomnia.
To popularise the therapeutic value of clinical massages the company has made a $20,000-donation to set up the Massage Therapy Foundation.
The ayurvedic skin and health products under the "Chandra" brand name retail through the net.
Chandra, however, clarifies that the brandname does not derive from his surname but from its original meaning. "Chandra means beautiful (as in Chandramukhi), it means full moon, pure," he explains.
Chandra, whose Zee TV is India's second-largest broadcaster, is also leveraging his broadcasting strength through Veria TV, initially launched as a lifestyle channel in 2002 in the US that now offers health recipes, news and information on alternative medicine and roadmaps for exotic locations and so on.
Veria TV also sells organic products through its website and runs a couple of wellness centres across the US.
Chandra says he is initially focusing on the US. "We will spread once we succeed in the US," he said.
His business model differs from other Indian business houses that have entered the ayurvedic and wellness business in that he has based his activities in the US.
Also, Chandra is looking to straddle the value chain from services to products rather than limit himself to being an exporter of herbal and ayurvedic products from India.
The wellness business has recently attracted the attention of a bevy of Indian business houses. For instance, the Yash Birla group has acquired a majority stake in a Kerala ayurvedic therapy chain Kerala Vaidyashala.
Former PepsiCo boss Ramesh Vangal has promoted Kerala Ayurveda Ltd has announced a merger with Arya Vaidya Pharmacy to become the largest ayurvedic company in India. And Shahnaz Husain Herbals exports its range of products to top retail stores like Bloomingdales in the US and Selfridges in the UK. Industry estimates put the size of the business at Rs 8,000 crore (Rs 80 billion).