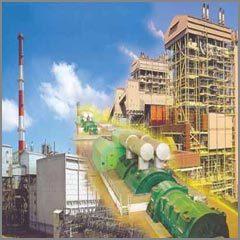 The government is likely to announce new norms by the end of next month to revive special economic zones, which have lost sheen after imposition of certain levies and proposal to take away tax incentives.

"In a month's time, that is by January end you can expect the revised or the new SEZ guidelines which will definitely be a positive mood booster for the investors," Commerce and Industry Minister Anand Sharma told reporters in New Delhi on Wednesday.

"The matter has been discussed by Commerce Secretary, Revenue Secretary and Finance Secretary. I had written to Finance Minister P Chidambaram and also discussed in person.

We have had many rounds of consultations between the Commerce and the Finance Ministry," he said.

The government had imposed Minimum Alternative Tax and Dividend Distribution Tax on SEZs in 2010-11, which were earlier exempted from almost all levies.

Because of imposition of these levies, there has been a visible slowdown in growth of export from SEZs.

"When the decision to bring in MAT, I had personal reservations. We had urged for reconsideration because it was meant to align with the DTC but that did not happen," Sharma said.

"This in my view
should not have happened because the stability and predictability of a policy regime is absolutely essential to assure investors, both domestic and foreign, that when they invest money under the government policy which has the endorsement of Parliament there will be stability," he added.
The direct taxes code being considered by Parliament proposes to do away with the income tax exemption given to them and instead link tax sops to investments made in them.
Profit-linked benefits were the main attraction of the SEZ scheme.
The initial phase of SEZ scheme, launched in 2006, saw developers lining up in big numbers for projects.
It was also seen as a real estate opportunity.
According to sources, the government is considering to relax minimum land area requirement for different categories of SEZ, besides extending the benefits of export schemes to SEZ units, that are already available to entities outside the zone.
Exports from special economic zones grew by 36 per cent year-on-year to Rs 2.39 lakh crore (Rs 2.39 trillion) during the April-September this fiscal.
Overseas shipments from SEZs stood at Rs 3.65 lakh crore (Rs 3.65 trillion) in 2011-12.
With investment of Rs 2.02 crore (Rs 2.02 trillion), these zones provide employment to over 845,000.