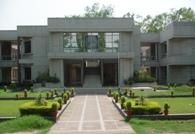 The summer internship placements at XLRI School of Business and Human Resources, Jamshedpur, concluded with the entire batch of 240 students of the 2009-2011 batch being placed in reputed Indian and international firms.
The presence of some of the biggest names in the various sectors indicated that good times are back, giving XLRI an optimistic outlook for the impending final placements of the batch of 2008-2010.
The batch size this year increased to 240 from 180 students. Recruiters responded with 273 offers made to 240 students - an increase of 27.6 per cent over the previous year. The number of recruiters that participated in the placements process also increased to 81 from 74 last year. The average stipend this year was Rs 89,000, an increase of 4.7 per cent over last year.
The highest domestic stipend was from another investment bank for its Mumbai desk. The number of international offers increased with students being offered international assignments by investment banks, FMCG majors and the big-wigs of the industry. The highest international offer was made by an investment bank for its trading desk in Hong Kong which was slightly over Rs 500,000.
The finance sector was the top draw at XLRI similar to last year with 40 per cent of the students opting for roles in the finance domain. This year saw the participation of top investment banks like JP Morgan, Goldman Sachs, NM Rothschild and Nomura Holdings that recruited for their Mumbai desks and international operations.
The Indian investment banking industry was in full force with Lazard, Edelweiss capital and SBI Capital making their presence felt on campus. The Carlyle Group - the largest private equity player in the world - recruited from XLRI exclusively again this year.
Citi Group also offered roles in the investment banking space. The commercial banking sphere was filled by the participation of international majors like Deutsche Bank, Citibank, HSBC, Standard Chartered, ICICI Bank and Axis bank who offered roles across treasury, commercial and consumer banking services.
Hindustan Unilever again offered roles in its prestigious Commercial division. This year also saw the exclusive participation of commodity exchanges like NCDEX and MCX in addition to Clearing Corporation of India (CCIL) which yet again offered niche roles in bond evaluation and commodity futures trading.
The FMCG majors were back in full force on campus thanks to the upside being felt in the market. International roles were offered by Hindustan Unilever, Proctor & Gamble and Coca Cola in marketing, branding and sales across geographies like Singapore and Turkey.
ITC, Nestle, Colgate Palmolive, Marico, GSK, Castrol, 3M among others offered roles in sales and marketing functions. XLRI has again re-established its strength as a marketing destination with 35 per cent of the students taking up roles in the marketing domain.
General management once again was one of the preferred sectors on campus with industry behemoths like TAS, Aditya Birla Group offering a larger chunk of offers in the GM area.
Indian industry was present in full force with Mahindra & Mahindra, Godrej, Essar, RPG, Bharti Group among others making their presence felt on campus. This reinforces the transition of home grown Indian firms into dynamic and challenging workplaces to intern in.