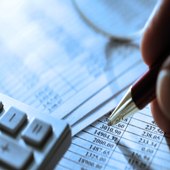 Xander Group, named after the Greek conqueror, Alexander, who established initial economic connections between India, other emerging Asian markets and the West, seems to follow its inspiration in terms of investments.

Xander, which has marquee names such as the Rothschild family, RIT Capital, the Getty Family Trusts and Harvard Business School professor Arthur I Segel as founder-partners, has kept a low profile.

Still, it has emerged as one of the top two realty fund managers in the country, with $2 billion (Rs 10,000 crore) of capital under management in real estate and infrastructure.

Xander has committed a little over $ 1.8 bn to the India market since 2005.
IL&FS Investment Managers, part of the IL&FS group, is the only other fund manager which has a similar amount of realty assets under management.
On Wednesday, it bought an information technology office building in Chennai for $40 million (Rs 200 crore).

Between the four funds it manages, a retail joint venture with Tata-run Trent and a managed account for a large pension fund, it has direct or indirect investments in 25 companies.

Xander is headed by Siddharth Yog, 38, whose background in real estate came handy for the company in raising funds and investments, say consultants.

He was founder-director of CB Richard Ellis' Asia-Pacific strategic consulting practice in Singapore and Hong Kong between 1999 and 2002, before which he had helped set up CBRE in India.

Yog made news early this year when he donated $11,000,001 as 'guru dakshina' to his former professor, Arthur I Segel, at Harvard, his alma mater.

Besides size, Xander has also been different on a couple of counts.

While most funds are focusing only on select segments of real estate like residential, office, IT or retail, Xander's investments straddle all segments.

"Our strategies at any point in time are based on where we see the market currently and where we expect it to be in the short to medium term.

"We, therefore, have the flexibility to work across different asset classes with a wide range of partners and be able to secure the best opportunities for our investors," says a spokesperson.

Adds Sanjay Dutt, CEO at property consultant JLL: "I think they have a long-term perspective, unlike others who have a three- to four-year horizon. They have a well-diversified, well rounded portfolio."

Some fund managers say Xander has a preference for retail properties and hotels, not the hot favourites of investors at present, given the slowdown in the economy.

Says a top executive of a US-based investor: "They are long-term investors, and have a certain preference for retail and hospitality assets. Overall, they have sizable business in India and are a meaningful player."

"They are the only fund which I know first invested in a hotel project, then retail and later into different asset classes," says Dutt of JLL.

Xander says the investments are opportunistic.

"As a global investment firm, Xander manages multiple funds and pools of capital, including emerging markets/India-focused funds.

"Some of these are opportunistic in nature and some focus on specific strategies or asset classes (like retail or credit or a particular geography)," says the spokesperson for Xander.

It started its investments in 2006, with a 20 per cent stake in mixed use commercial project Maker Maxity, a JV between the Maker group and Reliance Industries, for $130 mn, following it with a joint venture with Tata's retail arm, Trent, to invest in retail properties.

In 2010, it invested $110 mn in a hospitality arm of Panchshil Realty in Pune.

"I think they have got into assets at the right time, except retail, where there is a bit of a stretch but Xander has hedged that by doing the joint venture with Trent where the latter is opening stores," says Amit Goenka, national director, capital transactions, at Knight Frank.

Xander has also ventured into buying land, which is yet to show results, people say. Its strategy of starting a non-banking financial company is a good move, given the demand for debt, they add.

"We believe the high-yield, structured credit space is an attractive opportunity which will grow substantially and we want to be active participants in this sector.

"As long-term investors in India, we are happy to commit substantial capital to this sector," the Xander spokesperson said.

Experts say Xander has made decent returns from its investments, though the company declined to comment on the returns from specific ones.

It had made a three-time return on its partial exit from Maker Maxity and the Baroda project would have given them 2.5 times returns, say sources in the know.

"Though retail would have been a mixed bag, they have got one of the better returns in the asset classes they have entered. Xander would have made returns in the high teens," says Goenka of Knight Frank.