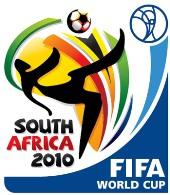 If cricket is a religion in India, the FIFA World Cup must be God Himself. So it seems, going by the way Indian companies are using the platform to create some branding magic.
Sports majors like Adidas and Nike know this well. But so do FMCG companies such as Coca Cola and Parle Agro and durables firms like LG and Sony which are using the football World Cup to play their brands against each other.
Football usually plays second fiddle to cricket in India when it comes to the popularity of the two sports. But international football has a huge fan base.
Around 110 million viewers are expected to watch this edition of the World Cup -- almost double the 60 million for the 2006 edition.
"The figure is large enough for us to consider our brands' association with the event," says Nadia Chauhan, joint MD, Parle Agro. The company has invested more than Rs 10 crore (Rs 100 million) in the exercise and has associated four of its brands – Frooti, Appy Fizz,  Grappo Fizz  and LMN.
Chauhan believes that "cricket associations in India are exorbitant and don't necessarily give you good returns". "Did you know that 94 brands advertised during the IPL?," she points out.
Apparel and sportswear companies appear to think on similar lines. The Future Group, for instance, has introduced FIFA special lines in sync with its partners Adidas and Puma, in addition to the football offers.
Simon Hawkins, SVP and GM, FIFA and football business unit, Global Brands Group, who signed on Amigo Sports, says "the TV audience estimates are too huge to ignore". Amigo Sports has launched FIFA collections in India through an exclusive licensing agreement with Global Brands Group, the master licensee of the FIFA brand globally.
Vijay Madanu, assistant VP - sales and marketing, Amigo Sports, says: "We signed the deal on April 25 and sales in June so far has trebled compared to what we sold during April and May."  
LG plans to invest Rs 10 crore during the duration of the tournament. According to Y V Verma, COO, LG, "We expect over 100 per cent growth in sales for the LCD range and around 35 per cent growth in sales of colour TVs." LG India is running a consumer promotion called 'Roar of Football' tailored for West Bengal.
Sony India, on the other hand, is offering free Fifa football to customers who purchase the Sony Bravia range in Kolkata, says Sunil Nayyar, GM-sales, Sony India. Samsung India has announced a limited period 'Goal Pe Goal Offer' on its Samsung flat colour TV range.
Ravinder Zutshi, deputy MD, Samsung India, says the company is looking at a 25 per cent growth in flat TV sales during the promotion period."
Other innovations include that of lubricant oil brand Castrol's 'Predictor'.
The Castrol 'performance analysts' would provide fans with an insight into who is most likely to win the tournament with the Castrol Predictor, which will run live online at www.castrolfootball.com throughout the tournament. Giriraj Bagri, VP-marketing, Castrol India, says this is the largest ever consumer promotion by Castrol India in its 100-year history.
Food and beverages major Coca Cola, too, has launched a special pack of the brand to celebrate the FIFA World Cup 2010. According to Atul Singh, president & CEO, Coca-Cola India and South West Asia, "We are sending 16 young and talented footballers to attend The Coca-Cola International 2010 Football Camp in South Africa during the FIFA World Cup."
Meanwhile, brands associated with the World Cup and its competing teams are witnessing substantial growth in searches as well.
According to data from Experian Hitwise, searches for South African Airways -- an official sponsor of the South African team - grew 129.2 per cent between the week ending June 5 and the week ending June 12.