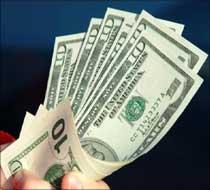 Women are increasingly controlling the finances in the majority of households where couples are under the age of 45, according to a new survey.

Researchers in the three-country study found that in homes where women took control of money, nine out of 10 had savings compared with 82 per cent of families where men had greater responsibility.

They predict that across all age groups, females will be making the most important long-term financial decisions, such as choosing a mortgage, within the next eight years, the Daily Mail reported.

Among couples aged under 45, women are already behind more than half (52 per cent) of long-term financial planning as well as 54 per cent of bill payments.

Researchers found that among couples aged over 45, men still hold sway in financial matters, a position they expect to have shifted in the opposite direction in eight years' time.

"Younger women have taken a firm grip on the purse strings, moving from managing their day-to-day
spending, to planning and selecting where money is kept," Greg Coughlan, of Lloyds TSB, said.
"This rise of a money matriarchy may have more positive impacts for the economy," Coughlan said.
More than nine in 10 (94 per cent) UK households were found to have at least one member of the family taking control of the family's financial planning.
The report also compared financial habits in the UK with those in Germany and China to see how families in the two similar European economies differed from those in a rising power.
It found that almost six in 10 younger German women were controlling financial activity among younger couples.
But the results were more mixed in China, with no clear trend towards rising female financial power.
As many as 750 people were interviewed in China and Germany, resulting in a total of 3,000 people surveyed for Lloyds TSB Family Savings Report.