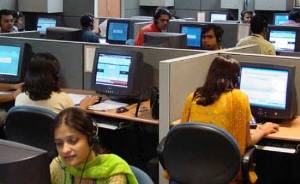 Women directors are bad for a company's coffers, but are ruthless in getting rid of chief executives who are not up to the job, a study has suggested.
Daniel Ferreira of the London School of Economics, and Renee Adams, of the University of Queensland, found that while companies with more women on their boards tend to have better corporate governance, they are less profitable.
Their study, which was based on a survey of nearly 87,000 directorships at 2,000 US companies between 1996 and 2003, suggested that too much interference from directors could result in a loss of trust and lack of information-sharing, further reducing profitability.
The study, published in the Journal of Financial Economics, found that having more women in the boardroom can have 'a negative effect on financial performance'. It also said that boards with more women tend to be more ruthless in getting rid of badly performing chief executives.
"This is a complicated picture. Our research shows that women directors are doing their jobs very well. But a tough board, with more monitoring, may not always be a good thing. Indeed, we see that increased monitoring can be counter-productive in well-governed companies," Dr Ferreira was quoted as saying by The Times newspaper today.
Ferreira argued that women behave more like independent directors -- they are less likely to move in the same social circles as the chief executive or play golf together and 'so they are are going to be tougher'.
So while having women on the board makes it tougher on monitoring chief executives, it doesn't necessarily translate into better profitability and stock market performance.
Women hold few seats on the boards of public companies -- 14.8 per cent of Fortune 500 companies in 2007; 8.7 per cent, 10.6 per cent, 0.4 per cent and 8 per cent in Australia, Canada, Japan and Europe respectively. Since January 2008, public companies in Norway are required to allocate 40 per cent of the director seats to women, a report said.
However, others have cautioned against such studies and argued that a typical male-dominated board is a haven of cronyism where CEOs have prospered with unjustified pay bonanzas.