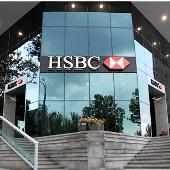 Hongkong and Shanghai Banking Corporation is not likely to buy the retail and commercial banking businesses of Royal Bank of Scotland in India if it does not get the majority of the latter's branches here, sources familiar with the development have told Business Standard.

The deal is stuck because the Reserve Bank of India has declined to transfer the branch licences of RBS to HSBC.

It is learnt HSBC will agree to buy the businesses only if it gets 15-18 branches of RBS in India.

The number of branches HSBC would get was an important factor in determining the valuation of the deal. Sources said HSBC was likely to pay a premium on the asset value, depending on the asset quality.

The asset value of RBS, however, has not been disclosed.

HSBC currently has 50 branches in India and has the second largest branch network among foreign banks in the country.

RBS has 31 branches.

Sources say the central bank may approve the transaction but there is no clarity yet on the number of branches HSBC will be offered.

"There is a lot of debate around that number and we will have to see how many branches can be offered.

"It has to be assessed how many additional branches HSBC will need to service the new businesses it plans to acquire from RBS," said a source.

Sources say RBS is also likely to keep three-five
branches to service its wholesale banking business in India.
"The deal is all about getting additional branches. If HSBC does not get a majority of the branches, it will not be interested in the deal," said another person.
The transaction announced in July 2010 was part of RBS' plan to retreat from some of its businesses in foreign markets.
Initially, it was decided the deal would be completed by September 2011.
However, since the central bank was not comfortable with the structure, it asked the banks to rework the deal.
According to sources, the central bank was of the view RBS could not sell its branches to HSBC as part of the transaction.
"The branch licences cannot be sold. RBS has to surrender the licences," said a source in the central bank.
HSBC and RBS did not want to comment specifically for this story. "We continue to engage positively with the regulator," HSBC's spokesperson said.
"We continue to work closely with HSBC and the regulators to complete the deal in a manner that satisfies regulatory requirements and is in the best interests of our clients and employees," said an RBS spokesperson.
The Indian regulator follows a restrictive policy on offering branch licences to foreign banks while the policy for Indian banks has been relaxed in the past couple of years.
In a year, the central bank typically offers foreign banks around 12 branches in total.