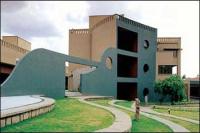 Wipro, India's third largest information technology IT services company, has appointed Manish Dugar as the senior vice-president and global head of its BPO business.
Prior to this, Dugar was the chief financial officer of Wipro's IT business. The company announcement comes after Ashutosh Vaidya, a company veteran, decided to step down to "pursue other personal and professional interests outside Wipro".
The company said Dugar, who had been part of Wipro for the the past 10 years, led various strategic initiatives including growing the company footprint into new markets and enhancing operations and transaction processing for the group.
"Manish has enormous passion
for this business and his previous role as the CFO will equip him to fully understand and respond to the challenges and opportunities that confront our customers on a daily basis," said T K Kurien, CEO, IT Business and Executive Director, Wipro Ltd. In his new role, Dugar will report to Kurien.
Wipro said Jatin Dalal will succeed Dugar as the new CFO of the company's IT business. Dalal was heading Finance for E&U, Manufacturing & Hitech business units, and Product Engineering Service line, globally. Deepak Jain, who heads Wipro's Technology Infrastructure Services, will continue with his role.
The BPO business contributed about 10 per cent to Wipro's IT business revenues of over $5 billion in FY11.
The company aims to cross $1 billion in revenue for its BPO business.