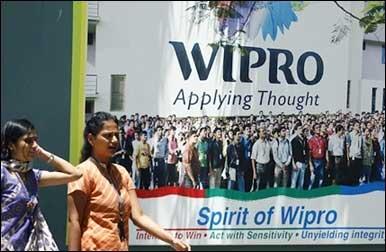 Software services major Wipro on Wednesday said its BPO has been rated among the top global Finance and Accounting (F&A) service providers by analyst firm HfS Research.
Wipro BPO has been positioned among the top worldwide Finance and Accounting service providers by HfS Research in its "Blueprint Report on Finance and Accounting BPO", authored by analysts Phil Fersht and Brian Dubiel, the company said in a release.
The report credits Wipro for its long standing reputation for delivering BPO competency particularly in F&A, price competitiveness and solution flexibility along with experience in providing end-to-end support for F&A services.
It also mentions the company's strong passion and capabilities in developing technology platforms to support BPO prowess.
Wipro in a release said: "The report ratings are based on a broad range of stakeholders with specific weightings derived from 1,355 crowd-sourced responses that include buyers, service providers, industry influencers (sourcing advisors), sourcing executive council members and analysts.