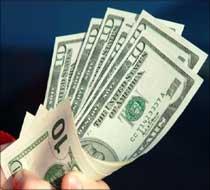 The government on Monday tabled in Parliament the much-awaited White Paper on black money which, while not disclosing any names, made a strong case for setting up a Lokpal and Lokayuktas to deal with the menace.

The White Paper, which was tabled by Finance Minister Pranab Mukherjee in the Lok Sabha, also did not provide the government's estimate of black money, within and outside the country, though it quoted various estimates of other agencies on the issue.

The 97-page document, however, pitched for fast-track
courts to expeditiously deal with financial offences and deterrent punishment for offenders.
Do you think this step by the government is a delayed one?
How effective will this White Paper be in dealing with the menace called black money?
Will the United Progressive Alliance government be able to quell the opposition to Lokpal and Lokayuktas? What should be the government do if voices of opposition are raised against setting up the two institutions once again?
Tell us!