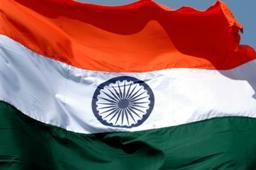 Leaders from across the globe will meet in the US later this year for Wharton India Economic Forum meeting to discuss how India continues to position itself to compete and succeed in the rapidly changing global environment.

The theme for this years conference is 'India: Gaining Momentum'.

Among the prominent speakers at the April 22 event in Philadelphia are US assistant secretary of state for South and Central Asia Robert Blake; Goldman Sachs India (chief executive officer Bunty Bohra, BP India country head Sashi Mukundan, Harley Davidson country head Anoop Prakash, and Mahindra Satyam chief executive officer C P Gurnani.

This year's annual conference will bring together leaders from around the world to highlight India's key
strengths, from innovation and business to arts and culture, while opening up for debate the issues India must overcome to continue its upward trajectory and remain competitive in today's global environment.
At the previous year's conference, over 800 attendees dissected the theme, 'India: Breaking Boundaries', gaining an appreciation for the strides the Indian economy has made recently.
Keynote speakers included dignitaries like Praful Patel (minister of heavy industry) and Sachin Pilot (minister of state, ministry of communications and IT), businessmen such as Aditya Puri (managing director, HDFC Bank) and Atul Punj (chairman, Punj Lloyd) and actors Anil Kapoor and Vidya Balan.