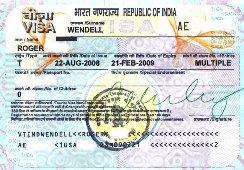 Even as thousands of foreign nationals, on business visas, engaged in projects and contracts were expected to leave the country on October 31, as per a home ministry deadline, the ministry of external affairs said it was pushing for more stringent norms for unskilled and semi-skilled workers coming from overseas.
On his maiden visit to the city, minister of state for external affairs Shashi Tharoor conceded that the short-coming in the current visa regulations had led to the inflow of blue-collared workers on business visas, especially from China.
"It seems that some business visas were obtained on false pretenses. Since processing employment visas takes longer than business visas, it is possible that many had applied for the latter. However, the process that we have in place is standard procedure," Tharoor said.