Vedanta Aluminum Ltd (VAL), already struggling to get environment and forest clearances for its Orissa projects, is now faced with a new challenge.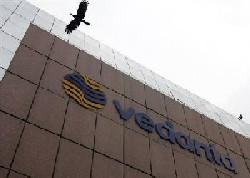 The state government's water resources department has alleged the company's Jharsuguda unit has not paid Rs 10.94 crore (Rs 109.4 million) of its bills, since 2008.

Vedanta has denied the charge, saying there is lack of clarity in the way the Orissa government is charging industry in the state.

The state government has given a list of water bill defaulting units to the high court in which VAL also figures. The company confirms the state government has raised the issue.

"There was a difference of opinion on the amount to be paid to the government, as we were not using water from the source allotted to us. When we started operations in 2008, the pipeline from the source was not ready, so we used water from a different source," a company official said.

Vedanta had approval from the state water development authority to draw up to 10 million gallons per day from the Bedan river. Though the company got approval, no agreement was signed.

"The government had said that there are dues of Rs 2 crore (Rs 20 million) during the period. Since there was no agreement, it is a violation, so they have imposed six times the penalty on Rs 2 crore (Rs 20 million),"
the official added.
The Orissa government had allotted 30 million gallons per day (mg/d) for Vedanta's captive power plant and 20 mg/d to the Jharsuguda unit from the Hirakud dam.
Vedanta Aluminum Ltd (VAL), an associate company of the globally diversified Vedanta Resources Plc, operates a 500,000-tonne aluminium smelter presently in operation and a 1,215 Mw captive power plant in Jharsuguda. It is also commissioning an independent power plant of 2,400 Mw in Jharsuguda.
Its Lanjigarh unit, which operates a one-million tonne per annum aluminium plant, is also facing water trouble. The company was allotted five mg/d water from the nearby Tel river.
According to the Industrial Policy of 2001, benefit is given to an industry for setting up operations in remote locations.
A company can get a 25 per cent rebate if it uses water from a regulated source and 50 per cent rebate if it uses from unregulated sources.
VAL says it is eligible for a 50 per cent rebate but the state government is unwilling to give it. It has written to the industrial department to look again into the matter.
The company is also in talks with water resources department officials.