In order to popularise the social security schemes for the unorganised sector, a Committee on Tuesday suggested PFRDA access the postal department's network and enter into tie ups with mobile phone operators who have vast reach.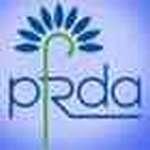 It is felt the postal department will enable widen the reach of the scheme manifolds, while the telecom operators on their part would help popularising the scheme via SMSes and alerts.

"It can engage with the postal department proactively to increase the number of branches selling NPS. Another option is to appoint the numerous mobile telecommunications service providers...," the report submitted to Finance Minister Pranab Mukherjee said.

The pension regulator PFRDA had set up a committee under G N Bajpai to suggest measures to fast track and popularise retirement scheme for individuals, including those in the informal sector under National Pension Scheme (NPS).

The Committee said that Pension Fund Regulatory and Development Authority (PFRDA) should be given financial autonomy to help it discharge its duties as an independent regulator and to nurture a pension sector that
is "free from controversy or regulatory capture."
Currently, PFRDA acts as an interim regulator and functions under the finance ministry. The Committee also suggested that the government should continue to contribute Rs 1,000 to the Swavalamban scheme (for informal sector) member accounts beyond 2013-14 as announced earlier.
It said that the PFRDA should consider bringing down the minimum annual subscription of Rs 6,000 for the main NPS to Rs 1,000 per year so as to expand its reach and coverage.
While in the Main NPS any one can become member while the Swavalamban scheme is for the informal sector only.
The report said that the PFRDA should work out a comprehensive marketing action plan, including branding programme, to popularise the pension schemes.
"Promotion of NPS should be a part of the national financial inclusion agenda," the report said. It also said that the PFRDA should look at appointing all categories of distribution agents to distribute NPS and evolve a regulatory framework for penalising misselling.
The Committee also suggested the PFRDA should look for revising the annual maintenance charge of Rs 280 and commissioning of fresh research into calculating the cost of NPS delivery.