An influential Republican senator has asked India to "just quit" buying oil from sanctions-hit Iran, saying its continuing oil import "endangers" the entire world and is a "destabilising" factor for the Middle East.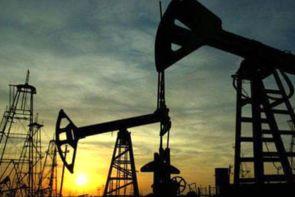 Senator Jim Risch said he was deeply disappointed that the US has extended a sanctions waiver to India in June in recognition of its efforts in significantly reducing those oil imports from Iran.

There was no reason why India should not purchase oil from elsewhere if it wants to support the US "as a friend and a partner" in its efforts to pressure Tehran over its nuclear programme, he said on Thursday.

"I understand they keep telling me, well, they've reduced it. Well, again, you don't need to reduce it; you need to just quit it. And that'd be my message to them," he said.

"The Indians' purchase of oil from Iran, in my judgement, endangers the entire world community and is a destabilising factor for the Middle East," Risch, a member of the Senate Foreign Relations Committee, said during confirmation hearing for Indian-American
Nisha Desai Biswal, nominated as Assistant Secretary of State for South and Central Asia.
He asked Biswal to convey his concerns about import of oil from Iran to India.
"Tell them at least some members of this body are deeply disappointed in what they're doing," he said.
Biswal defended the waiver decision, saying Iran used to be India's second-largest supplier, but is now fifth or sixth.
India has slashed import of crude oil from Iran by over 26.5 per cent in the financial year ended March 31 as US and European sanctions made it difficult to ship oil from the Persian Gulf nation.
India imported about 13.3 million tonnes of crude oil from Iran in 2012-13 fiscal, down from 18.1 million tonnes shipped in the previous financial year.