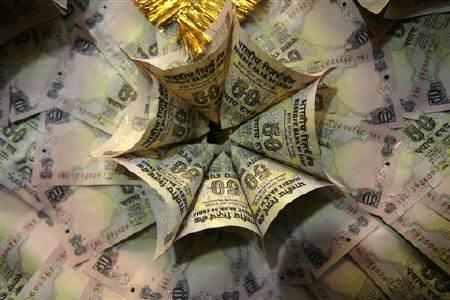 Shares of United Spirits on Monday soared nearly 35 per cent, taking its market valuation higher by Rs 6,211 crore, after the UK-based Diageo Plc said it will buy 53.4 per cent stake in the company for Rs 11,166.5 crore in a multi-structured deal.
The scrip of United Spirits settled 34.93 per cent higher at Rs 1,834.60 on the BSE. During the day, the stock skyrocketed by 38 per cent to more than four-and-a-half year high level of Rs 1,877.15.
At NSE, the stock closed  34.66 per cent higher at Rs 1,832.05. "The Diageo deal was cheered by the markets. The deal will reduce the debt levels and can significantly boost
earnings of the company. Although due to the deal the equity base will expand, the expected reduction in the interest can drive strong growth in the EPS and the market is looking at that currently," Milan Bavishi, Head Research, Inventure Growth & Securities said.
The sharp gain in United Spirits was in contrast to other UB group shares. United Breweries Holdings Ltd shares were down 5 per cent and United Breweries ended 4.48 per cent lower.
In a joint statement on Friday, the UK-based firm said it has entered into an agreement with United Breweries (Holdings) Ltd (UBHL) and United Spirits Ltd (USL) to acquire 27.4 per cent stake in USL, the top liquor company in India at Rs 1,440 per share aggregating Rs 5,725.4 crore.
Further, Diageo will also acquire 19.3 per cent stake in USL at a price of Rs 1,440 per share from the UBHL group, the USL Benefit Trust, Palmer Investment Group Ltd and UB Sports Management (two subsidiaries of USL) and SWEW Benefit Company (a company established for the benefit of certain USL employees).
The company will seek approval from USL shareholders for a preferential allotment to Diageo at a price of Rs 1,440 per share of new shares amounting to 10 per cent of the post-issue enlarged share capital of USL.
It further said it will launch a tender offer to acquire a further 26 per cent stake in USL at a price of Rs 1,440 per share.