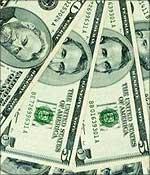 United Continental Holdings, the newly formed airline company from the merger of UAL and Continental Airlines, said it will pay its President and CEO Jeff Smisek an annual salary of $975,000.


UAL and Continental Airlines closed their merger on October 1 creating the world's largest carrier by traffic.


The company disclosed the compensation plans for its senior executives and its nonexecutive chairman in a filing with the Securities and Exchange Commission. Smisek, president and chief executive officer of the new airline United, will also be eligible for an annual bonus of up to 150 per cent of his base salary.


Smisek, 56, had been chairman and chief executive of Continental. In January this year, he had voluntarily agreed to forgo his annual salary of $730,000 and any bonus until Continental achieved a full-year profit, the Wall Street Journal said.


The paper added that UAL and Continental separately posted strong second-quarter earnings and are in line to individually announce profits in the third quarter when they report their results on October 21.


Smisek's new employment contract at United is for three years. He also is line for a long-term incentive award in 2011 with a target value of $8.4 million, and a one-time merger incentive target of $4 million, the Journal said.


Glenn Tilton, who was chairman and CEO of UAL, retired on October 1.


He is now the nonexecutive chairman of United Continental Holdings' 16-member board of directors. According to the SEC filing, he will receive an annual cash retainer of $600,000 and an annual grant of $150,000 in restricted stock units.


Tilton, 62, is expected to remain chairman until 2012 end, after which Smisek would succeed him.


As a result of the merger, Tilton would also receive a severance package.


He had earned a salary of $850,000 in 2009 and his total compensation was $3.9 million.


Among
the other top executives whose compensation was disclosed in the filing is company's new chief financial officer Zane Rowe.
Rowe, who had been finance chief of Continental, will receive an annual salary of $750,000.


Executive vice president and chief revenue officer Jim Compton will receive a salary of $750,000.


Compton had held a similar position at Continental.


Chief operating officer of the merged airline Pete McDonald will receive an annual salary of $850,000.


McDonald had been executive vice president and chief administrative officer at UAL.


The three executives are also eligible for annual bonuses of up to 135 per cent of their salaries.


Executive vice president of human resources and labour relations Mike Bonds will receive an annual salary of $625,000.


He had held the same job at Continental.


Nene Foxhall, a former Continental executive who now is executive vice president of communications and government affairs at the merged company, will receive an annual salary of $650,000.


Both are eligible for bonuses of up to 125 per cent of their salaries.


The merged airline is based in Chicago, which is UAL's former headquarters.


The new airline is called United and colours and logo of the plane are from Continental.


The Journal said the two carriers would fly separately for up to 18 months during which time they will work to achieve a single operating certificate from the Federal Aviation Administration besides negotiating joint labour agreements with their work forces.


Signs of the integration will be visible next spring.