Even as Kolkata-based lender United Bank of India (UBI) is under the scanner for under-reporting non-performing assets (NPAs), Finance Minister P Chidambaram said on Wednesday it was not an alarming case and he would discuss the issue with Reserve Bank of India (RBI) Governor Raghuram Rajan on Friday.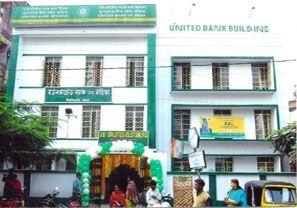 After a quarterly performance review meeting with heads of public sector banks, Chidambaram told reporters, "The UBI issue will be discussed separately when the governor comes here on March 7 and we know the path forward. It will be resolved,"
The finance minister will address the RBI board here on Friday after a meeting of the Financial Stability Development Council.
Asked about the possibility of a merger of the bank, in which the government has an 88 per cent stake, the finance minister said he was in favour of consolidation in general but UBI was a different case.
He added, "I am an advocate of consolidation but I have said that the initiative must come from the banks themselves, which means banks have to take their stakeholders into confidence. (But) United Bank is a special case. We will deal with that. It's not an alarming case."
The finance minister said the UBI has recovered Rs 400 crore in cash and has upgraded Rs 800 crore (Rs 0.8 billion) worth of accounts, thereby reducing its NPAs by Rs 1,200 crore ( Rs 12 billion).
UBI posted a net loss of Rs 1,238 crore ( Rs 12.38 billion) for the October-December quarter. During the period, its gross NPAs increased to Rs 8,546 crore (Rs 85.46 billion) from Rs 2,964 crore (Rs 29.64 billion) at the end of March last year.
Archana Bhargava, who was appointed the bank's chairperson in April 2013, quit last month — one year before the completion of her service — opting for voluntary retirement citing health grounds.
Chidambaram indicated the government would soon appoint a new chairman soon. He said at the moment there is an executive director and the government will strengthen the management of the bank.
Punjab & Sind Bank Executive Director Mukesh Jain may be appointed UBI's chairman and managing director, officials said.
After a rise in bad loans, RBI had ordered a forensic audit by a firm, which has submitted its report. The gross NPA of the bank stood at 10.8 per cent at the end of December 2013. The Central Vigilance Commission has also sought a report from the finance ministry on the bank.