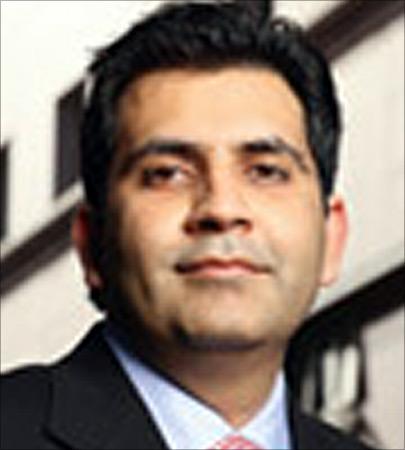 Shares of Unitech on Tuesday plummeted by nearly 25 per cent after the CBI removed a public prosecutor from the 2G spectrum case to verify his alleged discussions on prosecution strategy with the realty firm's MD and an accused in the case, Sanjay Chandra, in a taped conversation.
Unitech shares fell sharply by 24.71 per cent to Rs 26.35 on the BSE, even as the company denied that Chandra had any conversation with A K Singh, the CBI official in question, saying that the tape could be a fabricated one.
At NSE too, the stock reacted badly to the news and nosedived by 24.64 per cent to Rs 26.30.
As a result, the market value of the company got eroded by Rs 1,641 crore to Rs 7,621 crore in the morning trade today.

At 1550 hrs, Unitech was down by 17.86% at Rs 28.75. The audio tape of the purported conversation between A K Singh, the CBI prosecutor, and Chandra was played on a TV channel last night, wherein Singh purportedly suggested how a key prosecution witness would depose in the special court hearing the 2G case.
CBI on its part said that Singh has been removed from the 2G case trial's prosecution team and a Preliminary Enquiry has been registered to verify these allegations.
Unitech has rejected the allegations, saying Chandra has never met the prosecutor in the 2G case outside the court or had any phone conversation with him.