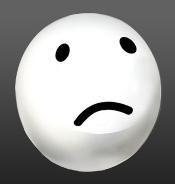 Unemployment levels will remain high in most of the developed world till the end of next year and low-skilled people are expected to bear the brunt, OECD said.
"To get employment rates back to pre-crisis levels, about 14 million jobs need to be created in the OECD area. Young people and the low-skilled continue to bear the brunt of the jobs crisis," the Paris-based think tank said.
Members of the grouping, that accounts for over 60 per cent of global economic output, include the US, Germany and the UK.
"The current weak economic recovery will keep unemployment rates in OECD countries high until at least the end of 2013," it noted.
The jobless rate in the 34-nation OECD region is projected to be 7.7 per cent in the fourth quarter of 2013, close to the high of 7.9 per cent unemployment rate recorded in May this year.
"This leaves around 48 million people out of work across the OECD. In the euro area, unemployment rose further in May to an all-time peak of 11.1 per cent," Organisation for Economic Cooperation and Development (OECD) said.
Amid persisting European debt turmoil hurting global economic growth prospects, many businesses are either not new people or are looking to trim workforces to reduce costs.
OECD Secretary-General Angel Gurria said recent deterioration in the economic outlook was very bad news for the labour market.
"Moreover, job creation during the weak recovery of the past two years has often been concentrated in temporary contracts because many firms are reluctant to hire workers on open-ended contracts in today's uncertain economic environment," OECD noted.
The employment situation is witnessing diverse trends across countries. Unemployment has been rising in the European Union since the end of 2011 but has been stable at around 8.25 per cent in the US.
In OECD countries, the unemployment rate was the highest in Spain - 24.6 per cent - with double-digit rates also in Estonia, France, Greece, Hungary, Ireland, Italy, Portugal and the Slovak Republic.