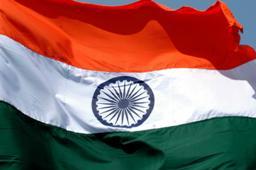 About 7 crore (70 million) people in the country are either unemployed or under-employed, the National Sample Survey Office has said in its latest report.

"As per results of the latest survey conducted by NSSO during 2009-10, the number of unemployed or under-employed persons on usual status basis in the country was 95 lakhs (9.5 million) and about 6 crore (60 million) respectively," Labour and Employment Minister Mallikarjun Kharge said in Rajya Sabha during Question Hour.

The government has been making continuous efforts by focusing on creation of productive employment at a faster pace in order to raise incomes of masses with
the aim of bringing about a general improvement in their living conditions, he said.
"The job opportunities are created on account of growth in gross domestic product, investment in infrastructure development, growth in exports, etc," Kharge said.
Replying to a supplementary, the minister said though there was a system of involving industry in drafting course curricula and their revision, possibility of mismatch between demand and supply in the labour market still remains.
"No demand surveys are conducted by the government.
"However, National Skill Development Corporation conducted a study for 21 high growth sectors which has estimated, skilled manpower requirement of 34.7 crore (347 million) up to 2022," he said.