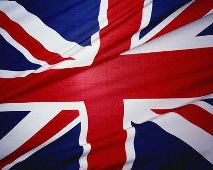 An estimated 154,000 asylum seekers will be allowed to stay in Britain under a 'stealth amnesty' media reports said on Monday.
Ministers have promised to clear the 450,000 so-called 'legacy' cases, some of which date back to the 1990s, by 2011.
Just under 200,000 cases have been dealt with so far, of which 63,000 immigrants have been told they could stay, The Daily Telegraph reported.
Quoting a memo, the newspaper stated that most of the 154,000 allowed to stay would be granted leave to remain under human rights laws because the delay in dealing with their claims meant they had effectively settled in Britain.
The Conservatives said the government has allowed a back-door amnesty.
The memo, which was written in July by Matthew Coats, head of immigration for the UK Border Agency, was signed off by Phil Woolas, the Immigration Minister and sent to Alan Johnson, the home secretary.
Woolas said, "There is no amnesty. Thousands of illegal migrants have already been removed and we will continue to track down those with no right to be here, targeting lawbreakers first.
"We are working through these cases quicker than ever, with 800 dedicated staff already concluding almost 200,000 cases."