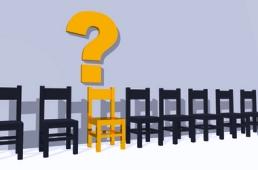 Shortage of talent with media experience has seen over 20 top executives in the broadcasting and distribution companies jump ship and join another company in the same business in the last one month.

These include high profile chief executive officers such as Colors' boss Rajesh Kamat, Aidem managing director Raj Nayak and Imagine CEO Sameer Nair, who have hopped within the rapidly expanding media industry.

The high profile movement has, in fact, put in focus a growing talent crunch in the industry at the top management levels, especially with new companies and newer technology companies entering the fray.

"The pace at which the media industry is growing, there is a shortage of senior executives in the industry. Unlike information technology and fast moving consumer goods, this industry does not have a large pool of CEOs," said Shiv Agarwal, CEO, ABC Consultants.

The churning started with Rajesh Kamat, COO Viacom 18 and CEO Colors, who was responsible for the channel's success.

He joined Chernin Group's CA Media as India CEO. Now Raj Nayak will be the new CEO of Colors. Nayak's enterprising venture, Aidem Ventures, was in the headlines recently after NDTV decided to terminate its contract and join hands with Star India for ad sales of its channels NDTV 24x7, Profit and India.

Sameer Nair, CEO Imagine TV, the Hindi general entertainment channel owned by Turner General Entertainment Networks India Ltd, quit the company after four years.

Nitin Vaidya, business head, Zee TV and chief operating officer, national channels for Zee Network joined Star India as the business head -- Hindi channels, managing Star Plus, Star One, Star Gold and Star Utsav.

Experts say that being an industry, which is not so old, the talent pool of executives who understand various aspects of the game is limited.

Kalyani Shastry, associate director-media practice, Stanton Chase, feels most channels prefer to get an existing executive who has knowledge about distribution, regulatory environment, and also
a creative mindset for the content acquisition and programming.
"With the surge in various delivery and distribution platforms, every broadcaster is looking to enter into various types of innovation with content and technology.
It is not just about television anymore. Now there are mobile, DTH and other new media platforms," she said.
Top executives who have changed ship say they shifted because, after becoming number one, they are looking for new challenges.
"It is not just about the channel or getting the channel to number one spot anymore. Beyond this, there has to be something more challenging while the media landscape is changing tremendously," said a former CEO of a leading channel.
Attempts are being made by broadMusical chairs for top management in television industry casting companies to stem the movement by providing new challenges to their executives.
For instance, at Star India, Anupam Vasudev, who was heading the marketing function was asked to head special projects with the Multi Screen Media, which operates Sony, has shifted Ajit Thakur, business head, Sony Entertainment Channel, to Singapore to head Sony Pix while Sneha Rajani has replaced Thakur, as senior executive vice-president and business head, SET.
According to Timmy S Kandhari, leader -- entertainment and media practice, PricewaterhouseCoopers, with the multiple senior-level exits in quick succession, there is bound to be a ripple effect within the industry as most of the channels will see significant changes in their leadership and strategy.
"Networks will have to rethink the manner in which they want to run their channels to retain their heads, especially if he or she is someone who will make a difference to the channel," said a senior broadcasting executive.