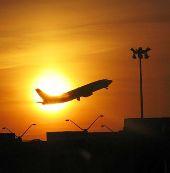 A travel firm from Delhi has sent airlines into a tizzy after defaulting on a payment of about Rs 120 crore (Rs 1.2 billion) for ticket sales in March.

This is said to be one of the biggest defaults in the travel trade in India.

According to industry sources, the International Air Transport Association has now stopped Spring Travels from selling tickets till it makes the payment.

Travel agents participating in Iata's billing settlement plan are required to make fortnightly payment for tickets sales.

Iata collects the amount from agents and distributes it to airlines.

Thus, for tickets sold between the first and 15th day of each month, the payment has to be made by the 30th day and so on.

Failure to make the payment on the scheduled date is treated as default and Iata can stop the agents from issuing further tickets.

Iata could even terminate the defaulter's membership. A termination could mean a blacklist by airlines.

Asked for a reaction, Mandeep Singh Anand, chairman of Spring Travels, admitted to the default.

"Everything will be fine by next week," he told Business Standard.

Agents are required to furnish a bank guarantee or an insurance guarantee to the Iata BSP.

This guarantee is in relation to 35 days of sales done by the agency in the last year and is reviewed and renewed each year.

Airlines may also insist on a separate guarantee from the agents.

On the basis of these guarantees, airlines cap the number of tickets an agent can issue each month.

The guarantee amount is also used to repay the airlines in case of default.

"Each airline is paid on pro rata basis on the basis of sales in the event of a default," a source said.

The Iata BSP will also have to factor in refunds and other adjustments while calculating the final default amount, as agents and airlines said it was in the range of Rs 120-130 crore (Rs 1.2-1.3 billion).

Among the airlines, Jet Airways (India) Ltd is likely to face the maximum impact as a large chunk of dues is meant to paid to that airline.
A WING & A PRAYER


The International Air Transport Association has stopped Spring Travels from selling tickets till it makes the payment
The trade body collects amounts from agents and distributes it to the airlines