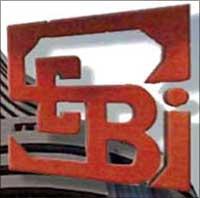 Market regulator Securities and Exchange Board of India, which regulates markets doing average business of over Rs 1 lakh crore (Rs 1 trillion) a day and assets totalling over Rs 70 lakh crore (Rs 70 trillion), is facing a major staff crunch in its top management team.

The market regulator is left with just about half the strength in its top management, comprising whole-time board members and executive directors, due to retirements of previous officials and delay in fresh appointments.

Normally, Sebi board has three whole-time members and one chairman, in addition to two independent members and nominees of Reserve Bank of India, Ministry of Finance and Ministry of Corporate Affairs.

However, the Sebi is now left with only one whole-time member, after the retirement of two whole-time members -- M S Sahoo and K M Abraham -- earlier this month.

In addition, the terms of three executive directors -- K N Vaidyanathan, J N Gupta and Pradyna Saravade -- also ended earlier this month and the replacements have not been appointed as yet.

Another Executive Director, J Ranganayakulu, will also complete his tenure next month.

Till last month, Sebi had a total of eight EDs, out of which term of three has
already ended and one more would complete his tenure next month.
Experts said that the vacancies in top positions might not affect the day-to-day functioning of the regulator, as it has a strong workforce, but policy decisions could still be impacted as the existing officials have been numerous additional responsibilities.
The Sebi regulates stock markets, which have a valuation of close to Rs 70,00,000 crore (Rs 70,000 billion) and daily turnover of well over Rs 1,00,000 crore (Rs 1 trillion), as also mutual funds with total assets of more than Rs 7,00,000 crore (Rs 7 trillion).
Besides, a host of other capital market entities such as portfolio managers, investment bankers, brokerage firms and credit rating agencies are also regulated by Sebi.
Now, Sebi has only one whole-time member Prashant Saran overseeing all the regulatory and oversight functions, with the help of four EDs -- P K Nagpal, Ananta Barua, Usha Narayanan and soon-to-retire J Ranganayakulu.
While Sebi has initiated the process for hiring four EDs, whole-time members are appointed by the Finance Ministry.
On June 9, Sebi brought out an advertisement for induction of four new executive directors, who would replace some key directors having handled important departments like mutual funds and secondary markets.