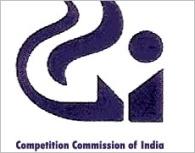 As many as 230 persons, including ex-Finance Secretary Ashok Chawla, former Corporate Affairs Secretary R Bandyopadhyay and other senior bureaucrats and eminent economists have lined up for the two high profile jobs at the country's anti-monopoly watchdog, Competition Commission of India (CCI).
A total of 65 persons, including Chawla and Bandyopadhyay, are among the probable candidates for the position of CCI Chairman, while another 165 persons have lined up for the position of secretary at the commission, sources close to the matter said.
Chawla retired as Finance Secretary on January 31 and currently heads a committee on allocation, pricing and utilisation of natural resources.
Bandyopadhyay also retired on the same day as Secretary of Corporate Affairs Ministry and was earlier also in the race to succeed C B Bhave as the chairman of market regulator Sebi, but lost out to another former senior bureaucrat, U K Sinha.
The position of CCI chairman is being considered as a highly powerful job, in light of the impending powers to be given to this authority, after it finalises and notifies the final merger and acquisition norms later this month, which will come into effect next month.
The commission was established in 2003 to replace the erstwhile Monopolies and Restrictive Trade Practices Commission and Dhanendra Kumar was appointed as its first chairman in February, 2009, and his term is due to expire next month.
The incumbent CCI Chairman, Dhanendra Kumar, recently said that the commission was targeting to finalise and notify the norms by May 5, after it got delayed due to time sought by the industry for their suggestions on the matter.
The CCI is also consulting with Sebi to remove any anomalies between the takeover guidelines of the two authorities.
The panel mandated to select the chairman and one member is headed by S S Nijjar, a sitting Supreme Court judge. Others in the race to succeed Dhanendra Kumar as CCI chairman include at least four serving members of the commission, including H C Gupta, Dr Geeta Gouri, Anurag Goel and M L Tayal.
The applicants also include S C Gupta, former Chairman of United Bank of India Vijay Sharma, former secretary in the environment and forests ministry Usha Mathur, CBDT Member Prakash Chandra, Raghu Menon, Rajesh Chandra, R K Gupta, Gajendra Haldea, A B Prasad, CBEC Member P Anjani Kumar, Ashok Kumar, Bhashar Chatterjee, S C Balakrishnan, P Brahma Dutt and Durgesh Shankar.