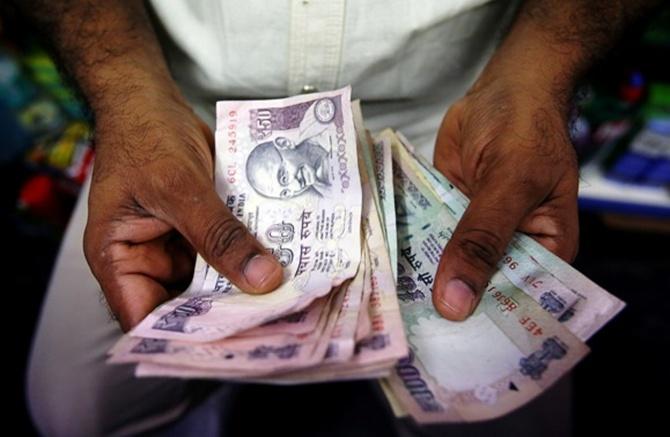 India Inc on Friday said Prime Minister Manmohan Singh's assertion that the government will not impose capital controls, although reassuring to investors, must be supplemented with tough reform measures.
"Going ahead it will be imperative to continue the push on the reform front. We need to reignite the sentiment among investors...It is now time to turn focus on difficult reforms like reducing subsidies, undertaking pension and insurance reforms, implementing GST and improving the regulatory environment," Ficci President Naina Lal Kidwai said.
Echoing similar views, Assocham President Rana Kapoor said: "The government needs to show political courage to go for market related pricing of diesel and petrol even though it is an election year. After all, the economy is in dire straits... It is time tough reforms are now launched".
Exhorting the government to show the political resolve needed to push through crucial reforms, corporate India said containing the current account deficit at $70 billion and the fiscal deficit to 4.8 per cent during 2013-14 would be crucial to get growth back on track.
"While global factors may be responsible for the pressure on currency, answers have to be found within by a government which needs to show political resolve. Fiscal prudence must dictate the public discourse rather than political expediencies which the country can ill afford at this difficult juncture," Kapoor said.
Singh, in his elaborate statement on the economy, in Parliament, ruled out rollback of reforms and bringing in capital controls while appealing for a political consensus to put the economy back on high growth path.
"While the Prime Minister's assurance that the rupee slide will not be checked by resorting to capital controls would allay concerns, the government needs to walk the talk when it comes to controlling a large capital account deficit", Kapoor said.
"This (PM assurance on capital controls) should put to rest any apprehensions that institutional investors may have developed," Ficci President Naina Lal Kidwai said. We hope that this would give an impetus to fund flows in the Indian economy, she added.
Among other reforms, industry leaders appealed for opening up of the country's coal sector to make optimum use of the fossil fuel reserves.
"There is an urgent need to usher in greater competition in the coal sector by privatising Coal India and its subsidiaries in a planned manner," Kidwai said.