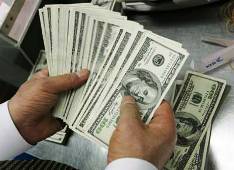 The Times Group, Zee Group and STAR India are now part of the billion-dollar media club.

All three were just about a billion dollars in revenues (we are talking of a dollar that has been battering the rupee).

That is the first and most heartening insight from the annual Business Standard listing of India's top media firms.

The listing is based on publicly available data in an industry that is notoriously secretive.

That explains why we never manage to compare profitability -- the figures aren't available across all these firms.

The second finding is that scale is still a huge issue.

Look at the top five companies and the bottom five -- the gap in revenues is huge.

Except for The Times Group that makes its primary income from publishing, the companies managing to scale up are all in broadcasting or TV distribution.

This is because the forces of consolidation and digitisation are helping them do that.

The top five networks now control more than 65
per cent of the total TV audience in India.
On the distribution side, digitisation is pushing much-needed consolidation.
Eventually (by 2017), five cable firms and an equal number of direct-to-home ones would end up controlling the 153 million Indian TV homes.
And, the third finding is that just one predominantly film company, Disney-UTV, makes it to the list.
So, while the film business has really got its act together and is doing well, scale is still an issue.
At a firm level and an industry level, scale is the most critical game changer in the Rs 83,000-crore (Rs 830-billion) Indian media and entertainment business.
Fragmentation and chaos have marked its existence for 20 years now.
Some scale and consolidation will bring much-needed pricing power and, therefore, profits back to the business.
Currently, the newspaper industry is the most profitable part of the business.
Large parts of the TV business are now seeing an uptick in margins.
Radio and digital remain largely small and unprofitable.
That explains why they don't show up on this list.