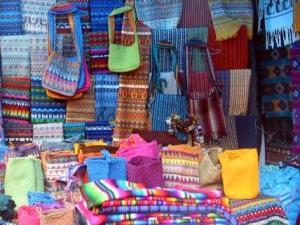 The Centre said on Tuesday it expects foreign investments to the tune of around Rs 25,000 crore in the textile sector over the next five years.
"About Rs 25,000 crore (Rs 250 billion) of foreign investment is expected to be made in the country over the next five years," Union textiles minister Dayanidhi Maran said after inaugurating the National Handloom Expo in Chennai.
The minister hoped that the steps taken by the government would increase foreign investment in the country.
He said steps are also being taken to set up the proposed integrated textile park at Kancheepuram exclusively for the silk industry.
"We are waiting for dates from Tamil Nadu chief minister to lay the foundation stone for the Park," Maran said.
The government has so far sanctioned 40 textile parks in different parts of the country, which are aimed at providing world-class infrastructure to meet international environmental and social standards.