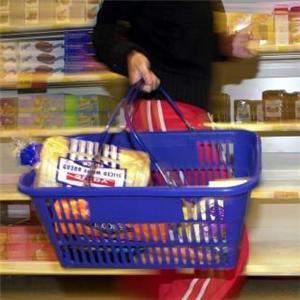 Tesco Plc, the world's third largest retailer which had been looking at entering India for some time, has put off its plans to set up cash-and-carry (wholesale) stores in the country for now, according to sources in the know.

The UK's largest retailer, with revenues of 67 billion pounds, is currently focusing on its existing franchise agreement with the Tata-run Trent.

It provides back-end support to Star Bazaar hypermarkets run by Trent, in terms of inventory and supply chain management, IT solutions and so on.

"Tesco is focusing on setting up warehouses and back-end infrastructure for the Star Bazaar stores run by Tatas.

"They are not setting up any cash-and-carry stores as of now," said a person with knowledge of the UK-based company's plans.

In an emailed response, a Tesco spokesman said: "We are very happy with our current business model in India.

"We said earlier this year we had decided not to progress with the opening of a cash-and-carry store in Karnataka for now and instead focus on developing our franchise arrangement
with Trent and wholesaling products to the Star Bazaar Stores."
Earlier this year, the Karnataka government refused to grant a licence to Tesco to sell agricultural produce, including vegetables and fruit, due to pressure from traders.
After that, Tesco had said it was unlikely to set up its first store in Karnataka but wanted to explore other options, including Maharashtra.
But, it may not go ahead with the wholesale plans in other cities as of now, according to the person quoted earlier.
Tesco, which announced its ambitious plans to set up cash-and-carry stores in India and a franchise agreement with Trent in 2008, planned to set up its wholesale stores in Mumbai first and then in cities such as Delhi and Bengaluru and use a 'hub and spoke' distribution network.
It had planned to invest nearly Rs 500 crore (Rs 5 billion) in the venture.
"Cash-and-carry stores require large investments and time. It is a slow process. It will happen later," said the person.
Tesco, which runs 5,380 stores in 14 markets around the world, also has two other operations in India -- sourcing and a global support centre in Bengaluru.