Parkway Holdings, the subject of a tussle for control between India's Fortis Healthcare and Malaysia's Khazanah, on Monday said the US fund manager Templeton has reduced holding in it to 4.97 per cent during the last one year.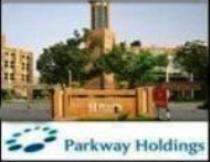 In a filing to the Singapore Stock Exchange, Parkway said Templeton, one of Parkway Holdings' largest institutional shareholders, sold 3,56,937 shares during the one year period between July 8 2009 and 14 July 2010.
Subsequently, Templeton's stake in Parkway has reduced to 4.97 per cent from 5.04 per cent a year ago, it added.
"The change in the percentage level is the result of transactions that occurred between July 8 2009 and 14 July 2010," the company said.
The filing, however, did not specify to whom the shares have been sold by Templeton. India's Fortis Healthcare and Malaysian sovereign fund Khazanah are competing with each other to take control of Singapore-based healthcare firm Parkway.
Fortis has 25.37 per cent stake in Parkway and Khazanah 23.32 per cent. The rest is held by independent investors. While Fortis has offered to fully acquire Parkway with an offer worth $2.3 billion, Khazanah had made a partial offer to raise its stake to 51.5 per cent for $835 million.
Fortis is understood to have roped in a consortium of banks led by Axis to finance its offer for Parkway that will close on August 12.