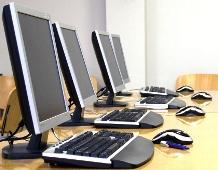 Ever wondered that a broadband connection could really boost your household income.

It is true, according to a recent study conducted by telecom company Ericsson with management consulting firm Arthur D Little and Chalmers University of Technology.

The study, 'socioeconomic effects of broadband speed: a microeconomic investigation', says in emerging countries like India, setting up a new broadband connection of speed 0.5 Mbps could lead to an increase in household income by $800 a year, which means Rs 50,168, according to the latest currency conversion rate (a dollar was Rs 62.71 as on Friday).

This is equivalent to Rs 4,400 a month.

The study measured the impact of broadband speed on household income by analysing whether the benefits of faster broadband could improve competitiveness in the labour market across various economies, including emerging ones like India, Brazil and China. However, other relevant factors affecting household income levels were also taken into account such as education, skills and socio-economic variables.

"Broadband gives households the means to improve skills and productivity through e-learning and business services, but also to gain access to new venues for consumption," said Martin Glaumann, partner at Arthur D Little.

An upgradation in the broadband connection speed also leads to higher income in households. The study says increasing the broadband speed from 0.5 Mbps to four Mbps leads to an additional income of $46 a month, equivalent to Rs 2,900.

Also, upgrading the speed from four Mbps to eight Mbps leads to a rise in household income by Rs 620
a month.
Erik Bohlin, professor at Chalmers University of Technology, says: "This is one of the first studies to address impacts from broadband speed on household income.
"Based on rigorous scientific methods and comprehensive data, the study can show that increased broadband speed increases income, which has a number of important policy and strategy implications."
The study said gaining access to more advanced services, such as videoconferencing, enables more effective, productive ways of working.
Increasing broadband speed also boosts personal productivity and teleworking and telecommuting allow for more flexible work arrangements.
However, the impact was more on developed economies as compared to the emerging markets.
As in the developed countries, an upgrade in broadband connection from 0.5 Mbps to four Mbps led to an increase in household income by $322 a month.
"Absolute levels of return were found to be higher for OECD economies, which supports the idea that gains from broadband increase if more advanced services are available via the broadband access," said the study. OECD economies include the UK, France, Germany, Italy, Spain, Sweden, Japan and the US.
The study covered a total of 19,000 households in various emerging and developed economies.