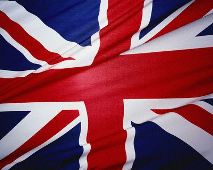 The Singur fiasco, and the recent Vedic Village mishap, have created a negative image for the state, said Kevin Mc Cole, chief operating officer, UK India Business Council.
"Bengal government should work towards improving the perception of the state. Land acquisition seems to be a major problem here," McCole said.
However, McCole felt that companies based in UK are still keen to invest in West Bengal, especially in the IT-SME sector. "This sector has highly skilled workforce with availability of top-quality commercial infrastructure in the state," said McCole.
McCole said that with strength of about 125 members from UK, UKIBC is working with its main agenda of promoting business opportunities in India to the British companies as well as promoting United Kingdom as the business destination to the Indian companies.
"We are putting a special emphasis on bringing British investments in India as well as in West Bengal in the field of IT & ITes with a special thrust on SMEs. These initiatives have not at all been affected by any negative perception due to any recent political developments," said McCole.
The manufacturing sector contributes about 150 billion pounds to the total revenue generation in United Kingdom. The sector employs about 3 million people in UK which is almost 5 per cent of the total population.
Ravi Todi, chairman, CII West Bengal State Council, said that the Council would like to explore opportunities to partner with companies in UK in sectors like health, medicine, education and IT. UKIBC has also started a unique programme called 'Next Generation' whose Kolkata Chapter was launched today in Kolkata and CII forum called
'Young Indians' can explore possible avenues wherein Young Indians and Next Generations can work together.