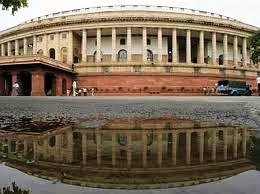 The ministry of information & broadcasting has decided to collect revenue data from broadcasters to ascertain their loss from the proposed cap on advertising at 12 minutes an hour from October.

The ministry's move to intervene in the matter comes 20 days before implementation, after broadcasters complained they would suffer huge loss because digitisation was still in the first phase across the country.

According to seniors, the ministry will prepare a consultation paper by the next week.

"We are collecting information from broadcasters regarding their concerns at the moment.

"Broadcasters have said they would lose a lot of money if the rule comes into effect.

"The matter is sub judice and TDSAT (Telecom Disputes Settlement and Appellate Tribunal) will give a verdict on November 11," said a ministry official.

In May, the Telecom Regulatory Authority of India had said commercial advertising limits for TV channels should be capped at 10 minutes.

A two-minute-an-hour cap was allowed on ads promoting the channels or their shows, putting the overall ad cap at 12
minutes an hour.
Meanwhile, I&B Minister Manish Tewari said a solution should be found through consensus.
"There is a need for both the regulator and the stakeholder to work out a road map regarding the ad cap.
"There cannot be a regulator if there is no stakeholder and the stakeholders have said they would suffer a loss if the rule comes into effect, while the regulator is doing what they have to," said Tewari.
According to sources, while general entertainment channels have given an undertaking to Trai to comply with the ruling, news channels have been demanding the regulation be pushed to next year, as they will be unable to generate revenue, forcing them to take measures, including job cuts.
Last month, Network 18, one of India's leading broadcasters, handed out pink slips to as many as 325 employees.
"The full effects of digitisation are yet to kick in and the slowdown in the economy has forced advertisers to cut their advertising spending. We feel the benefits of digitisation will only start coming next year," said K V L Narayan Rao, president of News Broadcasters Association.