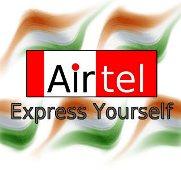 Telecom tribunal TDSAT on Thursday issued notice to Bharti Airtel over a petition filed by Asergis Telecom Services alleging that the leading private operator had blocked its toll free Intelligent Network (INservices) number, leased from Tata Teleservices.

The TDSAT bench, headed by its chairman Justice S B Sinha, asked Bharti Airtel to file a short reply by Tuesday over Asergis's allegations.

Asergis, a fully owned subsidiary of UK-based Asergis Global Services, has been given two days after that to file its rejoinder to the reply.

The Telecom Disputes Settlement and Appellate Tribunal has directed to list the matter Friday next week for hearing.

Asergis has alleged that Airtel is blocking its subscribers from accessing its toll-free numbers on the plea that calls were terminating outside India.

It has requested the tribunal to declare Airtel's action as 'illegal and in breach of the UASL (Unified access Service Licence)', and to restrain it 'from withdrawing access to the inter connection between Airtel and Tata Teleservices' of its IN numbers.

Asergis has leased a toll-free numbers of 1800 series from Tata Teleservices for audio conferencing with its customers.

Bharti Airtel and Tata
Teleservices have an interconnection agreement between them.
Callers don't have to bear the cost of toll-free calls and charges are paid by the company holding the 1800 series number.
Asergis, after getting license for Voice Mail/Audiotex services from the government, had set up the network with 71 toll free numbers leased from Tata Teleservices for providing audio conferencing to its IN customers.
The firm contended that from September 11 Bharti had blocked access to calls originating from its subscribers in India on IN services alleging that it was using it to provide to its customer outside India.
"The petitioner has denied the allegation and as submitted earlier is providing the Audio conferencing service in India.
"The CDR (call data record) for the Month of August September, 2012 of the Toll free numbers of the petitioner makes it abundantly clear that no call originating in the Toll free of the petitioner has been forwarded to a destination outside India," said the firm in its plea.
Questioning the action, the firm contended that Airtel cannot 'take unilateral decision to block the access of its subscribers' by 'assuming the role of licensor and regulator".
It further contended that it was 'causing great and serious loss, financial and of reputation' to the company.