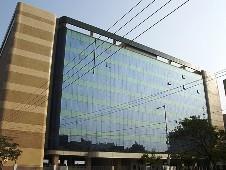 The Cardiff County Council has entered into a 15-year partnership with Tata Consultancy Services on a project aimed at making it easier for residents of the Welsh town to access council services.
As part of the commercial deal, the council's IT department will collaborate with TCS to integrate and rationalise its back office IT systems.
Another objective is to create a single service to centrally manage HR and payroll operations.
TCS will begin with a 12-week project to assess the council's IT systems and to deliver proposals to upgrade and develop them.
The projects will be delivered by the council's own IT staff, TCS or a combination of both.
The council will assess the business case for each project before deciding which to implement. Brian Woodford, public sector director for TCS, said: "We are here to provide skills and capacity to Cardiff.
We really want to show a new approach to how local authorities could work." TCS has also become a member of the Cardiff Business Partnership, which was launched last month.
Roy Thomas, director of CBP, said: "We talked to TCS and it was evident the deal was innovative and will benefit the Cardiff region. We would like to see TCS establish more links with Wales."
There are currently 12 Indian inward investment projects in Wales, employing 6,000 people. Raj Aggarwal of the Wales India Centre said: "The partnership has a clear international vision and sees India as an investor in the growth of the city."