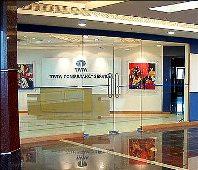 Software services major TCS on Tuesday overtook state-owned ONGC to become the country's most-valued company, helped by a rise in its share price.

During the morning trade, TCS' market value surged to Rs 2,80,822 crore (Rs 2,808.22 billion), the highest for any listed company in the country.

This is about Rs 2,555 crore (Rs 25.55 billion) more than ONGC's market capitalisation of Rs 2,78,267 crore (Rs 2,782.67 billion).

Shares of TCS were trading 0.67 per cent higher, while ONGC's scrip fell by 0.96 per
cent on the BSE.
ONGC's rein at the top position proved to be short-lived as it had on Thursday last week surpassed TCS to become the most value company.
Reliance Industries with a market capitalisation of Rs 2,58,032 crore (Rs 2,580.32 billion) was at third position, followed by ITC (Rs 2,49,697 crore or Rs 2,496.97 billion) and Coal India (Rs 1,98,333 crore or Rs 1,983.33 billion).
Market capitalisation or the value of a listed company is arrived at by multiplying the total number of its shares with its stock price on a particular day or time.
This figure changes daily with the change in the stock price.