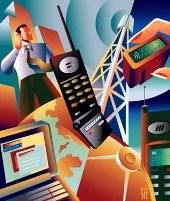 Reliance Global Call has launched unlimited calling pack for cost effective and uninterrupted calls to landlines and mobiles in India, according to a company statement.
The plan, available at a monthly price of $15.99, gives unlimited calling facility to more than 25 other countries worldwide.
Some prominent features of this pack are:
It is a uniform plan value @ $15.99/month;
There is a single account for mobile and landline;
There is no daily call limits;
There is a free smart phone application to give a direct dialling experience for ILD calling;
There is a facility to make calls to 25 other countries with the same pack at no extra cost;
The user is free to cancel the package at any time;
It is a prepaid plan with no hidden charges.