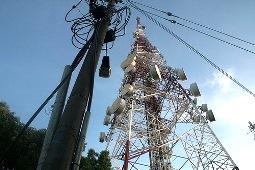 Reliance Jio Infocomm Ltd, the telecom arm of Reliance Industries, said on Friday it has received a unified telecom licence that will enable it to offer voice telephony and high speed data services across the country.

The Unified Licence for all 22 Service Areas across India will make the company the first telecom operator in the country to get pan India Unified Licence, the company said in a statement.

"The Unified Licence would allow RJIL to offer all telecom services including voice telephony under a single licence," the statement said.

RJIL signed the Unified Licence Agreement with Government on October 21 after submission of necessary documents and payment of one-time entry fee of about Rs 1,673 crore (Rs 16.73 billion).


"With grant of Unified Licence, RJIL has migrated its existing ISP licence along with Broadband Wireless Access spectrum to the Unified Licence with authorisation for all services except Global Mobile Personal Communication by Satellite Service. . . .," it said.
MTS India, the mobile telecom service brand of Sistema Shyam TeleServices Ltd, and Idea have also secured unified telecom licence. Leading operators Airtel and Vodafone have, however, not applied for the same.
RJIL is the only pan India operator with Broadband Wireless Access spectrum across 22 circles capable of offering fourth generation wireless services.
With a portfolio of products, including high speed broadband connectivity, communications, entertainment, and cloud services, RJIL plans to deliver integrated digital services across the nation, the statement added.