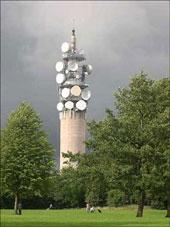 Bids for 3G spectrum continued to rise on the 33rd day today with the pan-India price touching Rs 16,531 crore (Rs 165.31 billion), a figure that may not allow operators to offer affordable services.
The auction is likely to close anytime now with only five circles -- Delhi, Kolkata, Punjab, Himachal Pradesh and Bihar -- showing excess demand for the spectrum. In the other service areas, the demand was either equal to supply or in the negative zone.
As per the rules, the auction will have to close simultaneously in all the 22 circles. Hence, even if there is excess demand in just one circle, the process has to continue.
At Tuesday's price, the government would get over Rs 66,600 crore (Rs 666 billion) against an estimated revenue of Rs 35,000 crore (Rs 350 billion) from the sale of both 3G and Broadband Wireless Access (BWA) spectrum. The BWA auction will begin two days after the one for 3G spectrum is closed.
Delhi continued to be the most expensive 3G circle, with bids quoting over Rs 3,284 crore (Rs 32.84 billion), followed by Mumbai at Rs 3,183.10 crore (Rs 31.831 billion). The reserve price for both these circles is Rs 320 crore (Rs 3.20 billion) each.
Stating that the auction would not go beyond this week, sources in the Department of Telecom (DoT) indicated that it may be wrapped up in the next one or two days.
Nine leading mobile operators, including Bharti Airtel, Vodafone, RCom and the Tatas, are up against the other to grab the spectrum. The government is selling three blocks of the spectrum in most states, and four slots in Punjab, Bihar, Orissa, Jammu and Kashmir and Himachal Pradesh.
As many as 11 operators are in the fray for BWA spectrum.  The reserve price for BWA spectrum has been fixed at Rs 1,750 crore (Rs 17.50 billion) and only two slots of 20 MHz each are on the block.
Third generation (3G) telephony allows subscribers to download data at high speed and stream videos on mobile phones. Radio waves are being auctioned across 22 circles and bidding would be closed once the price is discovered in all the service areas simultaneously.