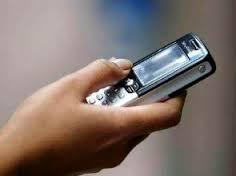 Want to quit your job without having to face your boss? There is an app for that!

The new app sends a text message to your boss letting them know that you are quitting, eliminating the need for 'awkward parting words'.

Users of the 'Quit Your Job' app can choose their essential reasons for leaving, and then the app creates a text and sends it to their boss.

Users can choose from three options: "I'm sick of the corporate world," "I want to get rich," and "I found a new job", CNET reported.

The app has been created by the team behind the BreakUp Text -- an app that sends a text to inform your partner that it's over.

"Just tell the app why you're leaving, what you're planning on doing next, and our state-of-the-art messaging system will take care of the rest," makers of the app say.

"In an age when nearly everything can be done from the convenience of your smartphone, we thought job resignation was an area that needed some attention," said Alex Douzet, CEO, The Ladders, a job site which is also involved in the enterprise.
The image is used for representational purpose only