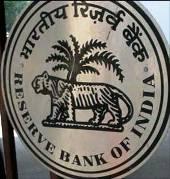 The Reserve Bank of India has allowed banks to lend to telecom companies using spectrum as collateral, though on conditions.

"Essentially, there are valuation-related issues. . . It should be available to banks in case of default," said Deputy Governor Anand Sinha, on the sidelines of an event in Mumbai.

Last week, a panel of ministers accepted the proposal of allowing telecom operators to use airwaves to raise funds from banks to buy the spectrum to be auctioned later this year.

The panel also allowed banks to auction the mortgaged spectrum to recover funds in case of a default.

On the issue of banks not revising their base rates to benefit floating-rate customers, Sinha said: "The base rate is supposed to be responsive to changes in monetary conditions. So, to that extent, RBI would definitely want the responses to be through the base rate."

The central bank is reviewing how effective the base rate mechanism has been on effective monetary policy

transmission in the two years since it was set up.

The BR is the benchmark lending rate for banks.

While RBI cut its policy rate by 50 basis points in April, none of the banks have delivered a BR cut of the same amount yet.

Most have cut spreads over the BR in select loan categories.

As a result, the benefit of lower rates is only available to new customers.

Borrowers whose lending rates are linked to the BR or the earlier benchmark prime lending rate continue to repay at earlier levels.

Sinha said it was too early to comment on whether RBI would act on discriminatory rates.

A committee set up on customer issues was also looking into these aspects, he added.

He pointed to asset-liability concerns in longer term infrastructural funding.

"Banks are not able to respond quickly to the changes in monetary conditions or monetary policy signals because of the fact that they carry a fixed cost over an extended period of time.

"How to recover this cost is their concern. They are unable to adjust their BR quickly," he said.