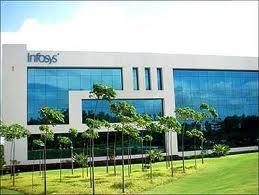 Software major Infosys on Monday announced the launch of TradeEdge, an insights-driven sales platform, which would provide visibility to global brands across the demand chain from distributors to consumers.

"It (TradeEdge) will provide brands one of the most affordable ways to expand reach in the emerging markets," Infosys Chairman N R Narayana Murthy told reporters in Bengaluru.

The new platform will deliver insights that help brands accurately sense and fulfil consumer demand while significantly improving sales and operational performance, he said.

Murthy said the new platform will have a range of innovative features that empower brands to enhance collaboration by allowing companies and distributors to exchange accurate and timely information related to sales, inventory and products.

He said it would also expand reach by onboarding distributors rapidly in weeks rather than months, via a Cloud-based ERP system, while rolling out best practices across markets within hours.

"For global brands, the next billion consumers will come from the emerging markets.

"To accelerate profitable growth, brands need to know these markets better, reach customers faster and do so at lower costs," Infosys vice-president and Global Head-Products, Platforms and Solution, Sanjay Purohit said.

Designed from the ground up for the emerging markets, Infosys TradeEdge is already helping 10 global brands gain visibility into sales opportunities of more than $20 billion in over 70
countries, he said.
Murthy also said TradeEdge will improve product placement and maximise return on promotions through visual merchandising by providing insights into 'share of shelf' at a fraction of audit costs.
It will reduce wastage and returns of temperature- sensitive products with an innovative solution that monitors the temperature and location of cooling units.
The platform would enable unserved retailers to order and pay for products in a cost-effective manner using basic mobile phones and reduce ordering costs by up to 80 per cent with suggested orders that provides recommendations based on historical data and forecasts, Murthy said.
It will also minimise selling costs by helping the distributor sales force to prioritise store visits based on value, accelerate order acquisition and increase store coverage by up to 15 per cent, he said.
"Visibility into distributor demand is a key driver to accelerate growth in the emerging markets. P&G and Infosys co-created Distributor Connect, an end-to-end solution that helps us connect with our distributors and facilitates easy exchange of information," Procter and Gamble Vice-President of Global Business Services Andy Walter said.
"This has enabled us to gain significantly better visibility into our downstream supply chain, increase order fill rate and reduce non-productive inventory.
"We are glad to see Distributor Connect become a part of the new Infosys TradeEdge," he said.