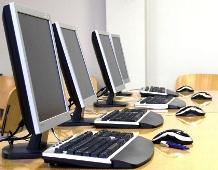 Despite challenging economic conditions, the enterprise software market in India is projected to grow by 13.7 per cent this year, as revenues are likely to reach $3.45 billion, according to Gartner, Inc.

India's enterprise software market is forecast to maintain its strong performance, with an estimated compound annual growth rate of 14.6 per cent from 2011 to 2016 -- the highest growth rate in the world, the technology researcher said.

The increasing globalisation of the Indian economy is leading to a growing need for modern software with the latest features and improved functionality, it said.

"With Indian enterprises continuing to embrace IT to improve productivity and drive growth, penetration of information communication technology infrastructure has been growing rapidly during the past decade.

"The primary drivers of growth have been domestic demand, the growing maturity of users and incremental enhancements in the technology," Asheesh Raina, principal research analyst at Gartner, said.

"India
also enjoys a rich presence of international software and hardware vendors, backed by a very strong ecosystem of system integrators, service providers and business partners.
"A combination of sustainable domestic demand, presence of global vendors and entry of new small vendors with innovative products have made the overall ecosystem apt for robust growth," Raina said.
In 2012, India will be the fourth largest enterprise software market in Asia/Pacific.
The country is forecast to account for 11.4 per cent of the region's total revenue of $30.30 billion this year, the equivalent to 1.24 per cent of the total worldwide software of market share of $278 billion.
By 2016, India's share of the software market in Asia/Pacific is expected to reach 12.68 per cent, representing $5.98 billion in revenue, or 1.66 per cent of total worldwide software market revenue of $359 billion.
In comparison to other countries in the Asia/Pacific region, such as China (with 26.34 per cent share of regional spending in 2011), the software market in India is still relatively small and evolving.