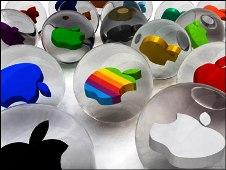 The Reserve Bank of India's move to reduce the cap on individual remittances under the liberalised remittance scheme from $200,000 to $75,000 is likely to hit Indian appetite for securities such as shares of Facebook or Apple.

Indian investments in equity and debt account for the second-highest remittances outgo (about a quarter).

According to RBI data, Indians invested $236.9 million in equity and debt in foreign countries in FY13.

This is more than all other heads, excluding 'gifts', which accounted for $261.6 million.

According to wealth managers, high net worth individuals typically invest in well-known or familiar brands and technology firms when investing abroad.

Illustratively, the typical Indian investor could buy around 400 Apple shares and 5,400 shares of Facebook under the old $200,000 limit.

This has now dropped to 149 and 2,000 at their current share price, which hovers around $37 for Facebook and $500 for Apple.

Typically, wealth managers offer high net worth individuals an option to invest abroad through the remittance scheme.

This is done through tie-ups with foreign brokerages or advisors.

Anshu Kapoor, head of private wealth division at Edelweiss Securities, noted the move came even as interest in investments abroad was picking up.

"There had been some momentum in investments, which had started to build up in the last 12 months with the rupee depreciation and the positive news from the US," he said.

A V Srikanth, CEO of Motilal Oswal PrivateWealth Management Ltd, agreed interest had picked up on
account of relative attractiveness.
"It is only in the recent months that there has been a pick-up of interest on account of the depreciating rupee and the fact that some of the developed markets have also done well."
For a foreign investor, a depreciating rupee eats away at gains.
However, for an Indian investor with assets abroad, it boosts gains.
The rupee has fallen over 12 per cent against the dollar since the end of December, according to Bloomberg data.
The rupee fell to Rs 63 against the dollar on Monday, an all-time low.
Meanwhile, indices tracking the US markets, such the Dow Jones Industrial Average and the Standard & Poor's 500, hit new highs in August.
Amarendra Phatak, director (private wealth) at Ambit Capital, said the RBI move will hit overseas equity buys.
"They will have to reduce their offshore exposure till there is a roll-back of these moves. There is hope it should happen in the next three to six months once the currency stabilises."
According to Srikanth, investors could look to alternatives in the meanwhile.
"Feeder funds may gain ground in the meanwhile."
Feeder funds are mutual fund schemes that gather money from Indian investors and, in turn, invest in a larger global fund.

SMALLER INVESTMENTS ABROAD
Indians invested $236.9 million in equity and debt in foreign countries in FY13, RBI data shows
Interest had been picking up in recent times on relative attractiveness, say wealth managers
Dow, S&P 500 at all-time highs, depreciating rupee also a tail wind
Likely to be hit after RBI reduces cap on remittances from $200,000 to $75,000