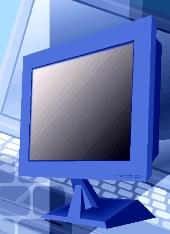 The HRD ministry has prepared a public-private-partnership model for setting up 20 IIITs under which the expenditure could be shared in the ratio of 85 to 15between the government and industry.
According to a note prepared by the ministry for these projects, each Indian Institute of Information Technology would be set up at an investment of Rs 200 crore (Rs 2 billion) and the government would bear 85 per cent of the expenditure.
Of the 85 per cent spending, the Centre would provide for 50 per cent and the state government would bear 35 per cent ofthe expenditure.
It means the Centre will provide Rs 100 crore (Rs 1 billion) while the state government will give Rs 70 crore (Rs 700 million) and the industry will provide Rs 30 crore (Rs 300 million) for setting up of each IIIT.
"The ministry has prepared 50-35-15 funds sharing pattern between the Centre, state and industry.
The Planning Commission has given in-principle approval for it. Now the Expenditure Finance Committee will consider it," a ministry official said.
The ministry has overruled a proposal of Nasscom, which had prepared a detailed project report suggesting that the private sector should bear more than 50 per cent of the cost.
The Planning Commission had objected to the proposal of Nasscom.
Now if the EFC approves the government's proposal, itwould be moved to Cabinet for final approval.
As per the plan, each IIIT would be a centre of excellence and specialise in specific area. These institutes would concentrate more on basic than applied research.
The ministry would bring in a bill in Parliament to confer them with the status of institutes of national importance.
They can offer degree and PhD programmes once they become institutes of national importance.
Some of the IIITs would be set up in north-eastern states.If the industry does not come forward, the DONER (ministry for development of north-eastern region) would provide additional funds, the official said.
The buildings and campuses of these institutes would be made environment-friendly.